Nintendo won't discontinue 3DS after Switch launches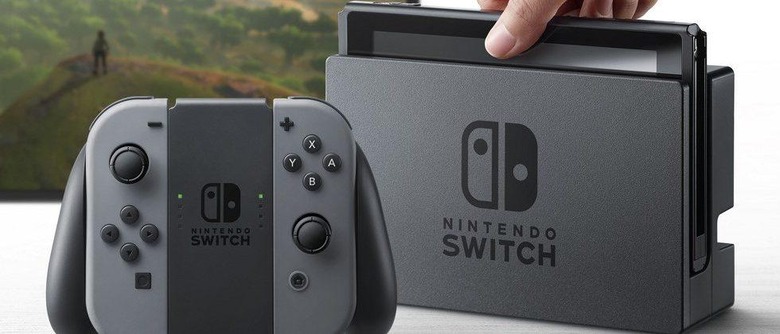 With the Nintendo Switch looking to fuse the realms of console and handheld gaming, many folks are left wondering if the 3DS will be discontinued when Switch launches. It goes without saying that Wii U will likely be forgotten quickly once the Switch hits the scene, but the 3DS is still selling well. Thankfully, Nintendo has quickly given a solid answer on the fate of 3DS.
After suggesting that the 3DS would co-exist alongside the Switch for some time post-launch, Nintendo President Tatsumi Kimishima said in a Bloomberg interview that the 3DS will continue on. Kimishima pointed to successful software on the platform as a reason for pushing forward with the 3DS.
"Thanks to our software, the 3DS hardware is still growing," Kimishima said. "So that business still has momentum. And certainly rather than being cannibalized by the Switch, we think the 3DS can continue in its own form."
That part about the Switch cannibalizing the 3DS is interesting. There's certainly some overlap between the two devices, though it certainly seems like the 3DS will be the winner when it comes to portability. One has to wonder if the popularity of the 3DS will have a negative effect on early Switch sales, or if the two can truly exist in an already crowded hardware market.
After all, one of the major selling points of the Switch may lose its luster if consumers already have a good handheld system that's seeing continued support. As is usually the case with new hardware, whether or not the Switch has a successful launch will depend on its early software. In the Bloomberg interview, Kimishima suggests that the company is excited for customers to try out the Switch and its software starting in January.
In fact, it'll be January before we hear any new details about the Switch. Nintendo is keeping things like specific hardware specifications and launch titles under wraps until we're into 2017. The company will then reveal more information about this new console in a presentation on January 12.
Bloomberg also asked Kimishima about the potential for VR on the Switch. Obviously, Kimishima didn't get specific, but said that VR's gaming application is "something we must consider." Ultimately, Kimishima said, virtual reality support for Nintendo Switch depends on the hardware and what kind of software can be played.
Though it's nice to hear Kimishima and Nintendo keeping an open mind about VR, it doesn't seem likely that Switch will be a good platform for VR. That analysis may change once specifics of the Switch's hardware become more clear. For the moment, however, the Switch doesn't seem powerful enough to handle virtual reality. We shall see, though, so stay tuned.
SOURCE: Bloomberg