Nintendo reportedly calls quits on Wii U production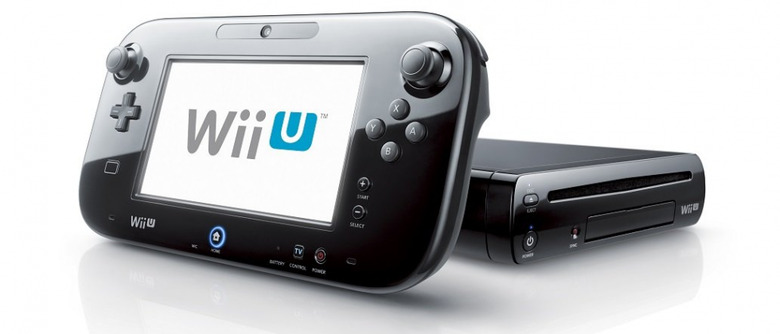 The days of the Wii U have been numbered ever since Nintendo announced the Switch, but the company may be looking to pull the plug long before the Switch hits the scene in March. Multiple sources have confirmed to Eurogamer that Nintendo will halt Wii U production at the end of this week. Given the console's slow sales, these reports aren't really all that shocking.
Nintendo recently revised its sales forecast for 2016, saying that it now only expects to move only 800,000 Wii U systems by the end of the year. That isn't very many by any stretch, and one has to assume that sales will slow further with the Switch on the horizon. At this rate, it'll be impressive if the Wii U manages to break 14 million units sold, which seems highly unlikely.
Obviously, you may want to take these reports with a grain of salt. I'd say wait for official confirmation from Nintendo, but that likely isn't going to come. Still, reports of the Wii U's demise don't seem hard to believe, given the current rate of hardware sales and software releases.
Indeed, things have been winding down on the software side for quite some time. With no major releases outside of Paper Mario: Color Splash in the second half of 2016, there's really only one game remaining that has a chance at moving some consoles. That game is The Legend of Zelda: Breath of the Wild, which will be launching on Wii U sometime in early 2017.
However, Breath of the Wild will also be a Switch game, and it seems there's a halfway decent chance that it'll be a launch title. With that in mind, most folks who don't already have a Wii U but want to play Breath of the Wild will likely opt to buy a Switch. Expect Nintendo heavily market the Switch version of Breath of the Wild at the expense of the Wii U version, especially if it's going to be a launch title for the new console.
Whether or not Nintendo's Japanese production line is calling it quits on the Wii U this week, one this is for sure: the console is definitely in its death throes. The shame is that the Wii U actually had a lot of excellent games, but lacked the audience to make it a success. Here's hoping the Switch proves popular enough to attract significant third-party support – something the Wii U struggled with greatly.
SOURCE: Eurogamer