Nintendo says it will increase amiibo production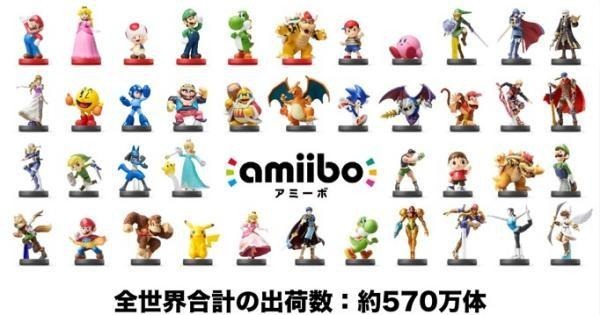 Nintendo has announced plans to increase its amiibo production in order to meet the continued demand for its figurines. The video game company has apologized to those frustrated by the lack of availability for certain amiibos, saying that it takes a few months to bring the amiibos from production to shelves, and that it'll be increasing the number of Little Mac, Falcon, and certain other short-supply/high-demand amiibos. It appears the production increase is only for the Japanese market, at least at this point.
In mid-February, Nintendo revealed just how popular its amiibo figurines are: it had shipped 5.7 million of them, with Link topping out as the most popular and Mario and Pikachu taking up the second and third slots (though Mario did pull #1 in Australia). Both the United States and Canada represented the biggest markets for amiibos.
This follows early-January's revelation that Nintendo sold almost 2.6 million amiibos in 2014, and 2015 — if it keeps going the way it is — will no doubt drastically eclipse that number. While the production increases to help meet demand, Nintendo is also looking to spruce up the product line with gold and silver Mario amiibo, both of which appeared early last month.
Not familiar with Nintendo's amiibo? We've got a write up with all the details you need to know here. For more news from Nintendo (and not just about amiibo), hit up the timeline below.
SOURCE: Nintendo (Japanese)