Nintendo's amiibo sales neared 2.6 million last year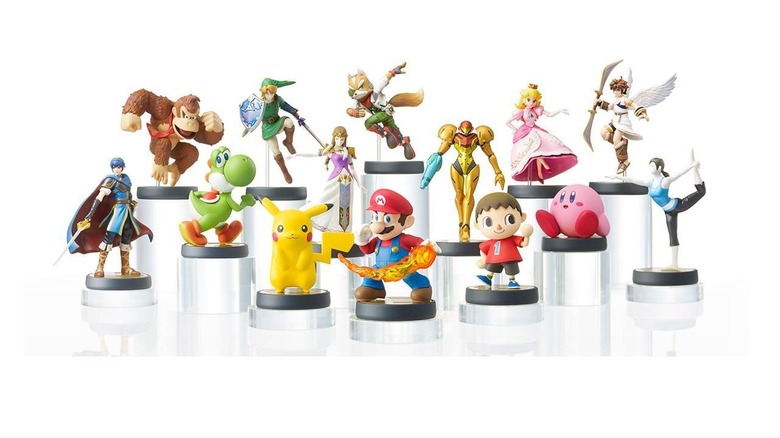 Some found Nintendo's amiibos to be an oddity when they were announced, but high demand soon followed and the small figurines garnered quite a bit of attention as a result. Collectors have swooped in to buy up the more rare amiibos, for example, and rumor that some would be discontinued caused a mini revolt across the Internet. Fast-forward and 2014 has officially reached its ends, and now that the new year is underway we've gotten a look at numbers showing just how popular Nintendo's small characters are.
Nintendo dropped some details early this morning, and among them are some numbers showing what kind of sales the company saw last year. Super Smash Bros. for Wii U saw 1.3 million combined digital and physical sales in 2014; according to Nintendo, its amiibo sales last year were "nearly twice" that figure.
In addition, Nintendo says its sold more than 1.7 million combined digital and physical Mario Kart 8 for Wii U games last year. As far as the Nintendo 3DS goes, the company said 16 titles for the console sold at least 250k units last year, with 8 of them hitting more than 500k and three exceeding the 1 million mark.
The 3DS proved to be a popular console — says Nintendo, the 15 top bestselling titles for handheld were released on the 3DS. As for this year, the company is optimistic and says it is anticipating it will "ride the wave of momentum into 2015". The company recently announced the upcoming launch of the New 3DS XL in the US.
SOURCE: Nintendo