Nintendo DS Lite Onyx has been discontinued?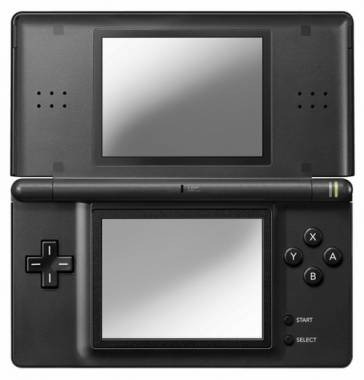 According to a leaked GameStop internal newsletter, Nintendo have discontinued the DS Lite Onyx handheld.  The GameStop daily newsletter suggests that no further stock of the black DS Lite will be delivered, and that once stores have sold their remaining on-site stock they should remove any Onyx boxes and promotional material from the sales floor.
"DS Lite Onyx hardware systems have been discontinued and stores will no longer be replenished on this product. Once your store sells through its current stock of this item, please remove any empty DS Onyx display boxes (onyx color only) from the sales floor and discard. Please continue to display the other colors of the DS Lite system display boxes on the sales floor (eye level and above perimeter of DS software section, above the DS accessory section, etc)" GameStop daily newsletter
The Nintendo DS Lite Onyx was initially launched in August 2006.  If this talk of its demise is true, then it will leave only the silver, red and blue versions of the handheld on sale in the US.
Of course, waiting around the corner is the Nintendo DSi, currently only available in Japan but tipped to hit Europe and the US in Spring or Summer 2009.  It's entirely possible that Nintendo are ramping up to replace the DS Lite Onyx with the black DSi handheld.