Nintendo has updated the 3DS and 3DS LL (aka the 3DS XL), the Japanese company's glasses-free 3D gaming handhelds, with better 3D effects and improved controls. Revealed during a Nintendo webcast today, the new portable consoles also add a second analog stick – something Nintendo tried to fix with an add-on "Slide Pad" back in 2011 – as well as NFC, opening the door to interaction with the company's NFC-enabled amiibo game figures.
Meanwhile, there's improvements in battery life promised, with the 3DS LL/XL now said to run for up to seven hours. The new 3DS will go for up to six, Nintendo claims. The battery is also removable now.
The new 3DS has a 3.88-inch display, while the new 3DS LL/XL has a 4.88-inch display. Both use an ambient light sensor to adjust screen brightness automatically.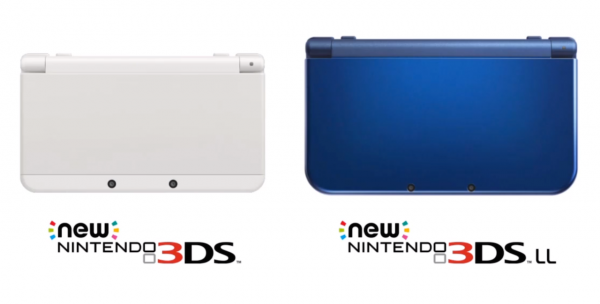 The buttons have been changed to different colors, and there are more physical controls now, reducing reliance on the touchscreen. Inside, there's a faster processor and a microSD card slot; it's also possible to wirelessly back-up your 3DS settings to your PC, via the handheld's WiFi connection.
As for the software, Nintendo says the browsing experience for Miiverse and the eShop should now be much faster. There have also been improvements to the browser, which is both faster and now supports HTML5 for better compatibility with a broader range of sites.

A range of different "Cover Plates" will be offered, too: snap-on shells that change the design of the 3DS and 3DS LL. Meanwhile, there'll also be custom menu themes – available to existing 3DS owners, too, courtesy of an October firmware update – with Nintendo showing off UIs based on Mario and The Legend of Zelda: A Link Between Worlds.
More themes will be available to download from the eShop, Nintendo says, including different menu backgrounds, icons and folders, and music and sound effects.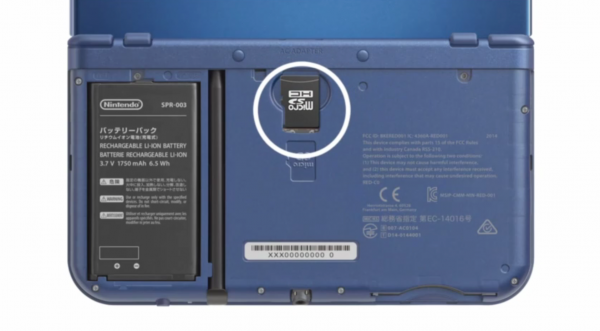 The glasses-free 3D system has supposedly been improved on the new models, so that they now offer a broader "sweet spot" within which the 3D is visible.
The new Nintendo 3DS will be priced at 16,000 yen ($154), while the new Nintendo 3DS LL will be 18,800 yen ($180); both will go on sale in Japan on October 11th. Covers will be 1,000 yen ($10). We'll update when we hear more on US availability.
As for the amiibo figures, Nintendo US says they'll be priced at $12.99 apiece, and work with the Wii U. The initial range will consist of Mario, Peach, Link, Samus, Yoshi, Donkey Kong, Pikachu, Kirby, Fox, Marth, Villager, and Wii Fit Trainer.
MORE NeoGaf