Nintendo 3DS Expansion Slide Pad hits pre-order in Japan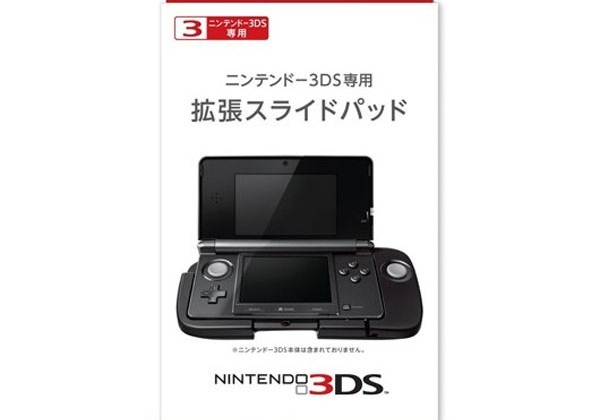 If you are looking forward to getting your hands on the Nintendo 3DS Expansion Slide Pad, the price and ship date have surfaced. This is the expansion that is specifically made for playing Monster Hunter Tri-G. The accessory is a bizarre looking attachment that makes the 3DS fatter and a bit longer with an extra D-pad.
The Slide Pad will launch on December 10 in Japan and will carry a retail price of ¥1,500, which works out to about $19.50 here in the states. That is a lot cheaper than I expected the accessory to cost. The cradle also apparently adds some buttons to the back of the 3Ds too.
The idea is that the Slide Pad will give the same playing experience that monster Hunter 3D fans will get on the Wii console. Obviously, it won't be the exact same since the 3Ds screen is tiny. Is this an accessory that you would like to get for your 3DS? If it has another battery slot it might be worth it.
[via Joystiq]