Ninety7 LOFT gives Google Home battery power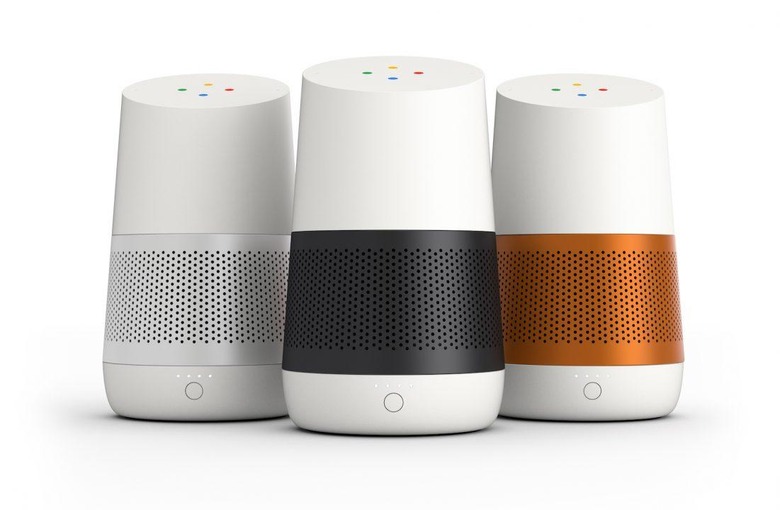 Google may be working on a smaller Google Home Mini for October 4, but Ninety7 has the fix if you want to cut the cord completely. After the VAUX, a clever battery-powered speaker dock for the Amazon Echo Dot comes LOFT, a way to turn Google Home into a portable assistant. It also has the added benefit of making Google's smart speaker look even more like a little Dalek.
LOFT attaches to the bottom of the Google Home, clinging there via magnets in a similar way to how Google's own interchangeable speaker covers fit. It's covered in a choice of carbon black, snow white, or copper fabric, with metal trim for the base. Inside, there's a rechargeable li-ion battery that Ninety7 says is good for up to eight hours of wireless use.
It's not the only new cord-cutting product the company has today, mind. There's also a new model for the Echo Dot (2nd generation), the Ninety7 DOX. As with the VAUX, Amazon's smaller smart speaker drops into a nook on the top, with cables plugging in at the back. Its battery lasts for up to ten hours use, the company says.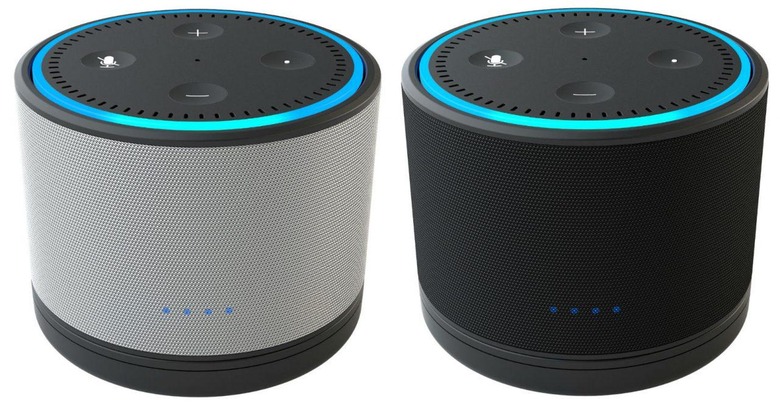 Unlike the VAUX, however, there's no speaker integrated into DOX. Instead, it relies solely on the Echo Dot's own speaker, though Ninety7 says that the ash or carbon mesh fabric that wraps around the device won't interfere with the audio quality. When the battery finally runs down, you drop it on the included charging base; that's powered via the same microUSB charger that Amazon includes with the Echo Dot itself. Four LEDs on the front of both the LOFT and the DOX show battery status, while the power button allows you to shut the whole thing down if you want to reserve power.
Having reviewed the VAUX, we came away impressed by the functionality Ninety7 built into the speaker dock. While Amazon already has its own Alexa-enabled portable smart speaker, the Amazon Tap, even buying a VAUX and Echo Dot separately still undercuts it on price. Meanwhile, it's just as easy to use as when the Echo Tap is plugged in normally, while the boosted volume comes closer to a full-sized Echo though for significantly less money.
Neither LOFT nor DOX will have the same audio boosting capabilities, but for many the freedom of roaming away from an outlet without losing your connection will be enough to endear them. The LOFT is up for preorder now, priced at $39.95; its regular RRP is $49.95. As for the DOX, it's also up for preorder, at $29.95, with a regular RRP of $39.95. Ninety7 says they'll begin shipping this October.