Nikon defends 1 Series sensor size compromise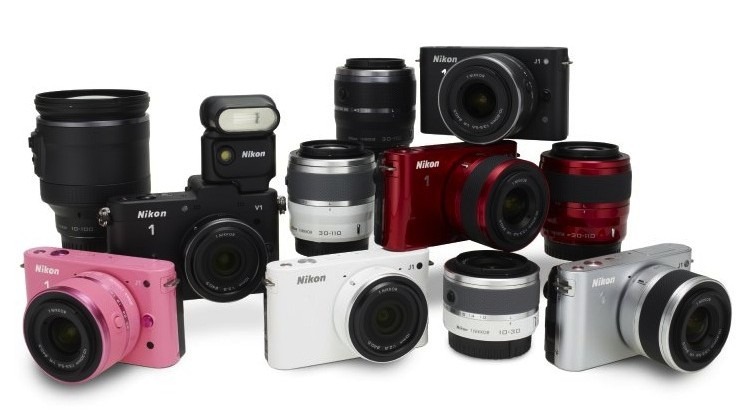 Nikon has defended its design decisions behind the company's new 1 Series V1 and J1 interchangeable lens cameras, arguing that a smaller sensor was a necessary compromise considering the software crunching included. Although smaller than what you'd find in a Micro Four Thirds camera, Nikon UK product planning manager Ken Kusakari told Amateur Photographer, the CMOS sensor in the 1 Series allows for faster image processing and features like Smart Photo Selector.
Rather than just an auto-settings mode, Smart Photo Selector couples that with capturing multiple versions of the same frame, allowing different configurations to be tested and the best shot identified. The 1 Series cameras will automatically pick out whichever shot they believe is the best, but the user can also pick from a choice of five frames:
"When a "can't miss" photo opportunity arises, users can switch to the Smart Photo Selector mode which uses the camera's pre-cache to start shooting and storing images. All of these images are analyzed within the camera, and the best photo is selected based on a number of factors including exposure, focus and advanced facial recognition. While the camera suggests the best image, five frames are recorded, providing the user a choice of their favorite photo" Nikon PR
Questioned as to whether Nikon worried about Canon's potential plans for a mirrorless camera range of its own, Kusakari said the company "do not fear it." Earlier this year, Canon's European head of consumer imaging argued that mirrorless cameras were what companies turned to when their DSLR ranges failed, though refused to deny long-standing rumors that Canon had a compact interchangeable lens model on the roadmap.