Nikon J1 and V1 1 Series interchangeable lens cameras debut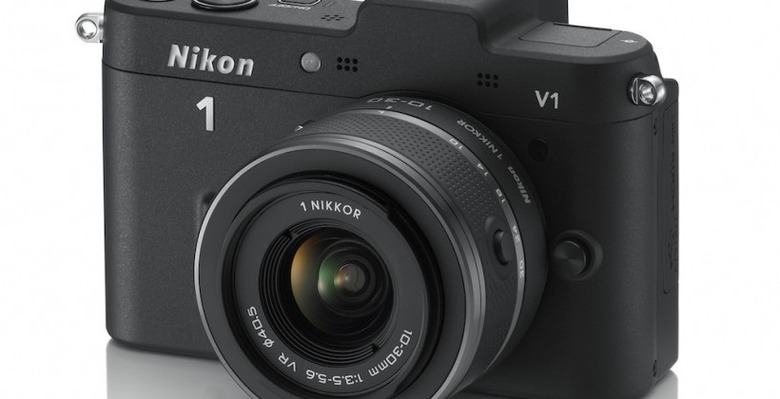 Nikon has announced the first two interchangeable lens cameras in its new 1 Series range, the Nikon J1 and Nikon V1, the company's take on the mirrorless system. Each packing a 10.1-megapixel sensor, capable of 1080p Full HD video recording, the J1 and V1 use the new 1 NIKKOR lens system and will be offered with a choice of four lenses to begin. There's 100-3200 (6400 Hi-1) ISO support and Nikon's EXPEED 3 processor, along with a hybrid autofocus system that the company claims is the world's fastest.
The Nikon J1 is the most affordable option, priced from $649.95 with a 10-30mm lens kit. It has a 73-point AF system that switches between phase and contrast AF depending on which will give the best results, 10fps continuous shooting with AF or up to 60fps with AF locked. It also debuts Nikon's Motion Snapshot system, which "unites a frozen still image with a slow-motion movement set to a built-in audio soundtrack to create a portrayal of an occurrence with maximum impact." On the back there's a new 'F' button to call up all the settings of the current mode, along with a 3-inch LCD display, and there's a pop-up flash too.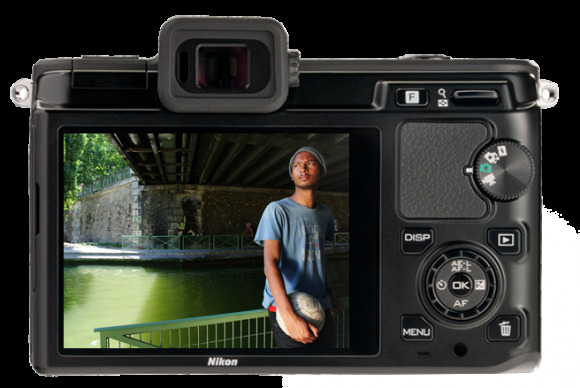 The Nikon V1, meanwhile, will be $899.95 with the same 10-30mm lens kit, but adds a 1.4m dot electronic viewfinder (EVF) and a mechanical shutter button. There's also a Multi-Accessory Port for attaching accessories – Nikon namechecks the SB-N5 compact speedlight and the GP-N100 GPS module – while a stereo input can be used to boost audio quality when filming movie clips.
As for the lenses, the standard model is the 1 NIKKOR VR 10-30mm f/3.5-5.6 lens (27-81mm 35mm equivalent). Nikon will also offer the NIKKOR VR 30-110mm f/3.8-5.6 lens (81-297mm equivalent) and the 1 NIKKOR 10mm f/2.8 pancake lens (27mm equivalent). The 1 NIKKOR VR 10-100mm f/4.5-5.6 (27-270mm equivalent) power zoom is targeted at those filming videos, and is Nikon's first powered zoom. There's also the FT-1 F-mount adaptor for legacy NIKKOR lenses in the pipeline, though the company hasn't said when it will be released.
Both cameras will go on sale in the US on October 20.