Nike FuelBand 2 expected with battery boost on October 15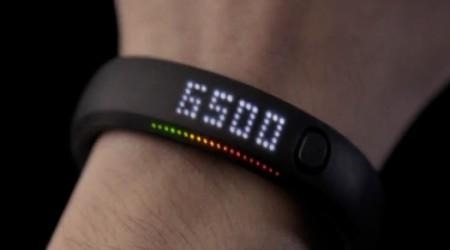 Nike is expected to reveal its next-gen FuelBand fitness tracking wearable at a New York City event on October 15, with the new accessory tipped to offer longer battery life through the use of low-power Bluetooth LE, among other things. Details of the agenda for the mid-month launch are scant, CNET reports, only promising to discuss "the future of the digital world and physical activity" at its so-called FuelBand Forum. However, leaks around the device have given us some expectations on what to expect.
The FuelBand 2 will be more durable and longer-lasting, 9to5Mac's sources claim, though it will be designed in a mostly similar way to the existing model. That features a predominantly rubber strap with a metal clasp and an integrated multi-LED display to show Fuel Points, steps taken, time, and calories burned through the day.
However, Nike is believed to be using more ruggedized, durable materials in its second attempt at the wearable, which will make the FuelBand more sturdy. Battery life is also said to be improved; the initial FuelBand required recharging every few nights, whereas its rivals general went for up to a week on a single charge.
That was in many ways down to the FuelBand's use of older, more power-hungry Bluetooth technology. As per previous hardware rumors, however, Nike is expected to update that to Bluetooth 4.0 with support for the Low Energy standard, as offered on the iPhone 5s and recent Android devices.
Exactly what sort of runtime can be expected is unclear – the sources only claim "much better" performance than before – and there are also questions around one of the other rumored features, heart-rate monitoring. That was expected to be baked into the strap at one point too, but there are now questions as to whether it will make the final cut.
It's been all-change in Nike's FuelBand division of late, with several executives from the wearables team leaving the firm. Apple has snatched up the FuelBand designer and one of its key developers, while Intel poached a design engineer for its own wearables division.