Nexus leaks detail specs for LG, Huawei devices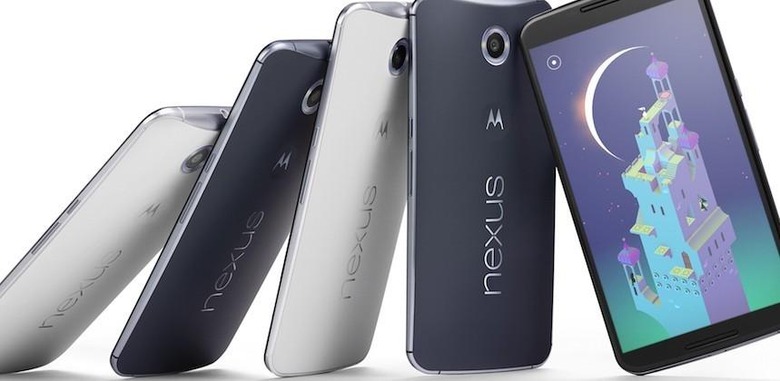 New details have emerged on what is expected of Google's two new Nexus phones this year, including specs and measurements. It's been known for some time now that 2015's flagship Android M devices will be coming from two manufacturers; one from LG, and another, larger one from Huawei. The following information comes from Twitter user @OnLeaks, a well-known source of upcoming Android device details, but things could always change, so take this with a grain of salt.LG will once again be producing a Nexus 5, with this year's version featuring a 5.2-inch display. The form factor is said to consist of a metal body measuring 146.9 x 72.9 x 8/9.8mm. Other hardware details include a fingerprint sensor on the back of the phone, front-facing speakers, and a new USB Type-C port for connectivity.
As for Huawei, @OnLeaks says it will have a 5.7-inch screen, which is a bit smaller than the 6 inches that has been rumored before, but still putting it in phablet territory. The measurements are expected to be 159.4 x 78.3 x 6.6/8.5mm, and the phone is have similar features as the LG, including the fingerprint sensor on the backside, the speakers on the front, and USB-C.
It's interesting that the hardware features are so similar across devices from two different manufacturers, but the fingerprint sensors are likely meant to highlight Android M's native support for the authentication method. There's no word yet on when these two phones might be available, but it's a safe bet it will be in the coming months, coinciding with the final release of Android M.