Just yesterday it was revealed by an intrepid magnet-holding developer in the wild that the Google Nexus 7 tablet had a magnetic secret – and today the fear begins for Google (and/or ASUS). The manufacturer of this tablet, ASUS, certainly must have considered that the magnetic display shut-off embedded in this device would ruffle the feathers of the likes of Apple as they've been using similar techniques in their notebooks and the iPad 2 for some time – but do ASUS or Google need to be worried? Perhaps not.
As it turns out, the patent for the iPad Smart Cover and the iPad 2 (as well as 3) owned by Apple is quite specific about its usage with the iPad, not necessarily with the rest of the tablets in the world. Another fine point that'll certainly be made in court, if this situation does end up in such a place, is the fact that this tablet's magnetic feature is close to the pogo-pins it's also got prepared for a future docking device. The argument could be made that this device's technique has nothing to do with a "smart" cover, instead lending its abilities to the audio dock we saw several months ago, also from ASUS.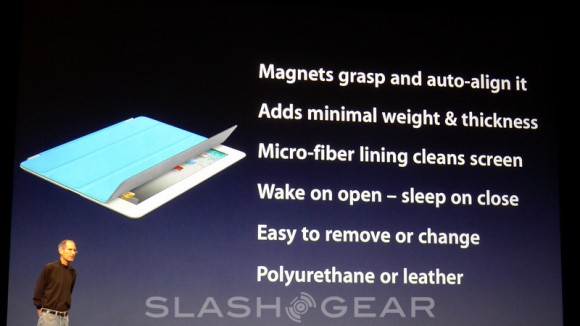 Meanwhile the until-now-hidden feature on the Google Nexus 7 is still not reported in the Google Play store nor is it mentioned in any pre-sale pushes for the device from Staples, Office Depot, or Sam's Club. These are the three stores that thus far have confirmed they'll be carrying the device, while pre-orders are set to arrive slightly before the drop which will be happening within the next week.
Those of you that've not yet gotten the opportunity to see this tablet in action, head to our Nexus 7 tablet full review and be sure to hit up the timeline below for additional Nexus 7 action from the past week or two!