ASUS Audio Dock hands-on with Transformer Prime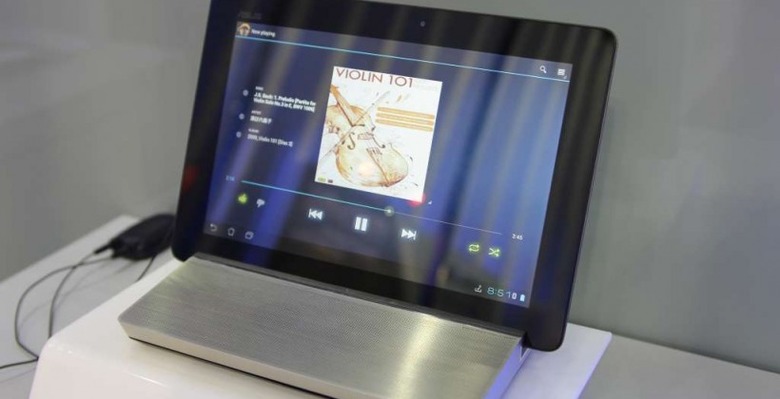 This week the folks at ASUS have brought on a new addition to the ASUS Transformer family with the ASUS Audio Dock, and we got our hands on it at Computex this morning! This device is an extremely slick-looking speaker dock for the ASUS TF201 (Transformer Prime), TF700T (Transformer Prime 700 Series), and TF300T (Transformer Pad), two out of three of which we've done full reviews on already. What you'll get is 4 x 3W speakers with ASUS SonicMaster Audio tied with Audio by Bang & Olufsen ICEpower.
This device is made to bump up the power of your media-loving Transformer device and will do just that, and just that only. It's mad mostly of a lovely aluminum and has a vast array of precision drilled holes which allow the beats to come forth from your device connected to the speakers underneath. This dock is meant to stay in your home, but should you feel the need to bring it with you in your backpack, you'll be happy to know that it currently weighs in at just 450g – that number isn't final though, so we'll just have to wait and see how that bit turns out.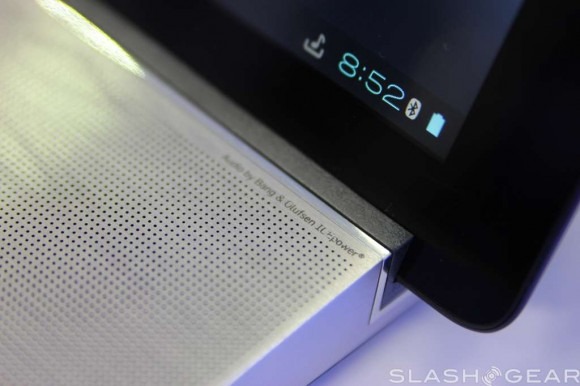 This device is 34.1mm tall, 140.4mm from front to back, and 220mm in length, so it will fit into your backpack, but it wont exactly seem invisible to you when you toss it in. You'll be able to use USB 2.0 with its single type A full-sized port and it does also have a full sized SD card reader if you want to add some storage to your device when you've got the tablet plugged in.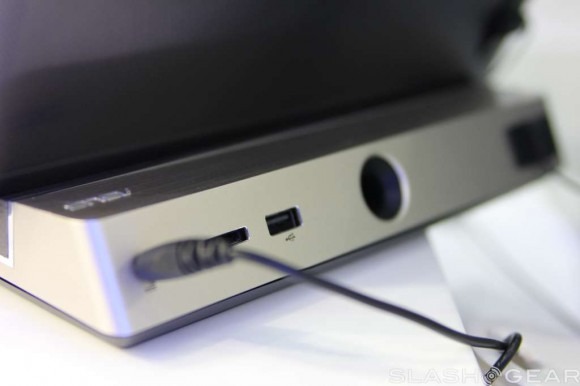 No word yet on if this device will be able to play audio when the tablet is not plugged in via its docking port, but we do know that there's no Bluetooth as of yet. Have a peek and let us know if it seems like the accessory for you!