Nexus 7 32GB and 32GB HSPA+ official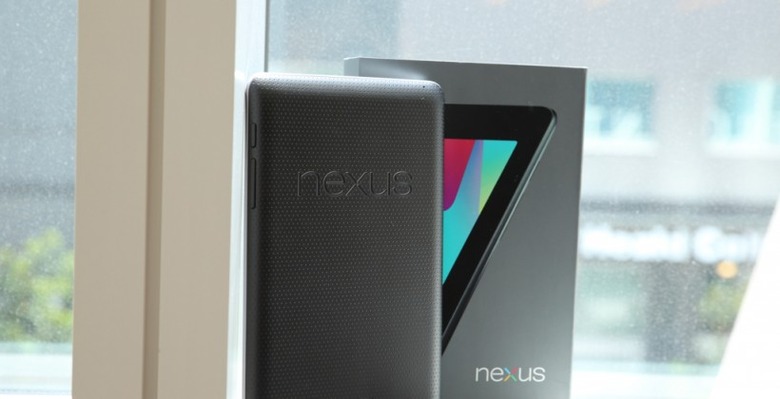 Google has refreshed the Nexus 7 with a new 32GB version, making the 16GB model the entry-level for under two hundred bucks, and throwing in an HSPA+ model for good measure. The 7-inch tablet, announced back at Google I/O, now has more internal storage for carrying extra music and video, while the HSPA+ version will mean getting online is more straightfoward.
Google isn't apparently working with any one specific carrier with the 3G version of the Nexus 7. Instead, it's offering it as a SIM-free, unlocked device – just as the Nexus 4 will be sold - for users across the world to slot a SIM into. In fact, Google says, it should work with more than 200 carriers.
Otherwise the specifications are the same, so NVIDIA's Tegra 3 chipset, a front-facing camera for video calls (but not camera on the back), and 1GB of RAM. It'll be loaded with Android 4.2 Jelly Bean, the latest version, too, just like the Nexus 10.
The 16GB Nexus 7 is priced at $199, while the 32GB version comes in at $249. As for the HSPA+ version, there's a single 32GB model with 3G inside, priced at $299 and offered unlocked.
Google will be offering the WiFi-only tablet via Google Play in the US, UK, Australia, France, Germany, Spain, Canada, and Japan, in addition to in-store sales at Gamestop, Office Depot, Office Max, Staples, and Walmart in the US. The 3G version will be sold in the US, UK, Australia, France, Germany, Spain, and Canada, online through Google Play from November 13.