Nexus 10 detailed as "highest resolution on the planet" tablet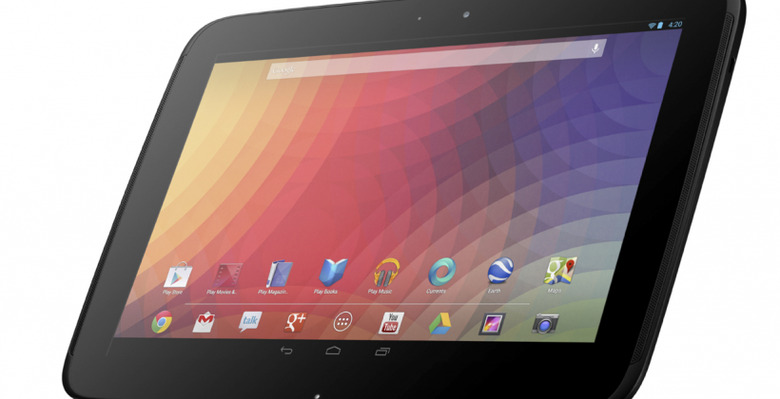 This morning Google has gone through with announcing their full set of devices and software even without the accompanying event – hitting it all off with the Nexus 10, a tablet with a rather sharp display. This device has a 10.1-inch display with 2560 x 1600 pixel resolution (300ppi by Google's count) and a battery they say will last 500 hours on standby – or 9 hours playing video. This unit works with a front-facing set of stereo speakers not unlike the Galaxy Note 10.1 or Galaxy Tab 2 10.1 and is indeed made by Samsung.
This device is what Google calls the "first truly sharable tablet" as its using Android 4.2 which works with multiple users that can be switched from the lockscreen. Each user has his or her own email, apps, bookmarks, and settings. Your own home screens, music, and gaming scores, too! This unit will be appearing on the 13th of November for a set of different prices depending on the internal storage in the USA, UK, Australia, France Germany, Spain, Canada and Japan.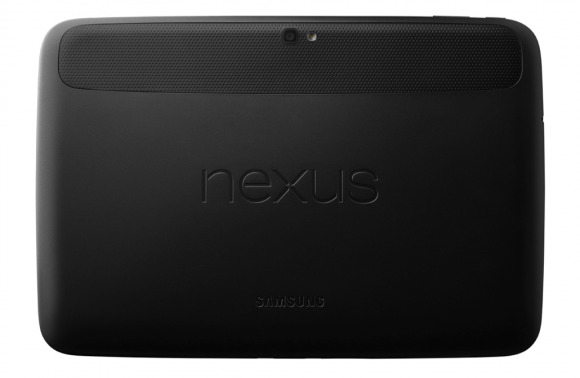 Also note that the Nexus 10 has a PLS display – that meaning plane-to-line switching. It's both absolutely bright and sharp as a tac. We'll certainly be getting more hands-on time with this device as well as the Nexus 4 and its wireless charger soon. Google will have this device ready for the wi-fi seeking market first, then 4G LTE sooner than later – no word on exactly when quite yet!

Prices will be $399 for the 16GB version and $499 for the 32GB version, and inside with the newest version of Jelly Bean (that being essentially Jelly Bean+,) it would appear that Google has created another rather interesting value proposal, right alongside the Nexus 7 – also updated in price and specifications today – and the Nexus 4. Stay tuned for more via our Android portal! (Update: UK pricing is £319 for the 16GB model and £389 for the 32GB)