Google LG Nexus 4 official: $299 unlocked from November 13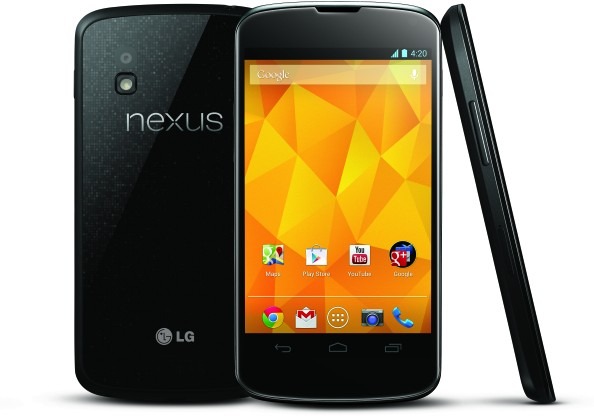 Google and LG have officially announced the Nexus 4, the latest Android smartphone, running 4.2 Jelly Bean on a quadcore processor. The LG-made smartphone has a 4.7-inch 1280 x 768 True HD IPS+ display and a Qualcomm Snapdragon S4 Pro chipset running at 1.5GHGz paired with 2GB of RAM; Google plans to sell it unlocked for use on GSM/HSPA+ networks worldwide, as well as via T-Mobile USA with a contract. However, there's no LTE support, which will disappoint many.
Instead, you get regular 3G and HSPA+, along with a choice of 8GB or 16GB of storage. There's also an 8-megapixel main camera and a 1.3-megapixel front-facing camera, a 2,100 mAh battery good for up to 15.3hrs talktime or 390hrs standby, and all squeezed into a 139g device measuring 133.9 x 68.7 x 9.1mm.
Google has included NFC, unsurprising given it wants to push adoption of Google Wallet, along with wireless charging. The update of Jelly Bean adds Swype-like Gesture Typing in an update to the keyboard, and Photo Sphere, which allows 360-degree images to be shot and shared on Google+ or embedded into Google Maps.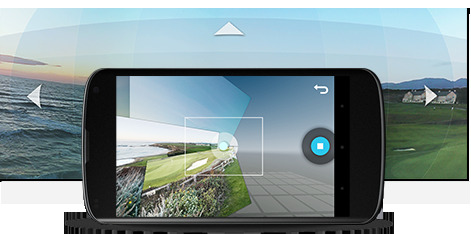 The Nexus 4 will be available at $299 for the 8GB and $349 for the 16GB, unlocked and SIM-free from November 13. It'll be offered via the Google Play store in US, UK, Australia, France, Germany, Spain and Canada. Meanwhile, the 16GB version will also be offered through T-Mobile USA, priced at $199 with a new, two-year agreement. 
Update: UK pricing is £279 for the 16GB, unlocked model, and £239 for the 8GB.