Nexus 7 2 release imminent: tips file in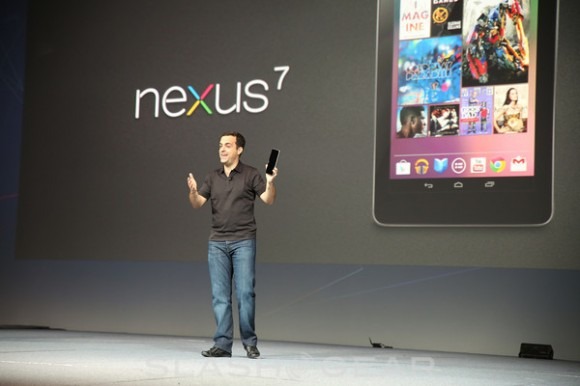 Those of you waiting for a reboot of the Nexus 7, aka the most successful Nexus tablet yet delivered by Google, will be glad to see more than one source reporting an imminent release this afternoon. This new device has been tipped to be coming to both physical stores and to Google's own online outlet Google Play before the month of July is over. Based based solely on the stated date (July 24th) of the Google event invite delivered earlier today, we wouldn't be surprised if the documents being shared this afternoon are entirely accurate. UPDATE: There appears to be a bit of a hardware leak, as well.
There are two distinct – or what appear to be distinct – leaks appearing today, both of which show in-store availability of the Nexus 7 2. Of course that's just a name that allows the prospective device to be searched for easily whilst users are seeking information on it here before the launch – the real name remains unknown. According to Android Central, the device will go by the name "Nexus 2" or "Nexus 2 7".
In this case based on the massive amount of confusion that would ensue if Google did indeed release a machine called "Nexus 2" where its predecessor was called "Nexus 7", we'll put our money on the device retaining its current branding.
Meanwhile Engadget has a document which suggests OfficeMax will be getting the tablet in kind. This document goes on to note that the Samsung Galaxy Tab 2 10.1 will continue to be sold, as will the Google Nexus 10, but inside multi-device (or accessory) bundles. This could very well mean that the company will be preparing for a reboot of the Nexus 10 as well – one follows the other, right?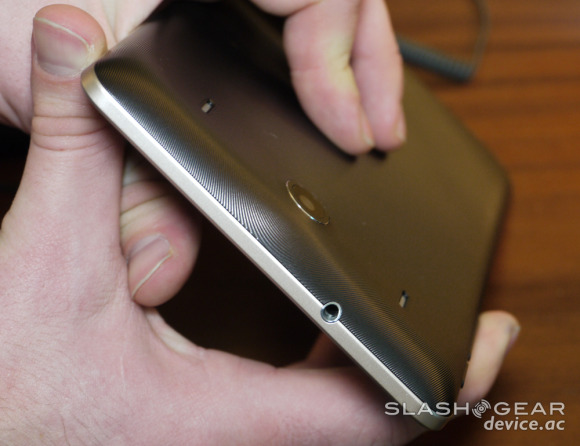 This OfficeMax one-sheet suggests that the company will be getting the Samsung Galaxy Tab 3 7.0 soon as well. This device is part of a three tablet release which also includes the (recently reviewed by SlashGear) Samsung Galaxy Tab 3 8.0 and Samsung Galaxy Tab 3 10.1 – have a peek!
Retail pricing on the reboot of the Nexus 7 is set at $269.99 or $269.00 USD for the 32GB model according to both sources. Meanwhile there's a 16GB model in the mix for $229.00, while sizes outside these two appear to be missing at the moment. We'll just go ahead an assume a 64GB iteration would launch later in the year, similar to the schedule that appeared with the launch of the original Nexus 7.
The device is rumored to be coming with an upgraded processor as well as a display with a bit denser set of pixels. It's suggested that this ASUS-made machine (and ASUS appears to be confirmed in the OfficeMax tip here) will ring true to the device ASUS Pad K009. Keep your ear to the ground and read up in our exploration of this next-generation machine in Nexus 7 2 and the details you want for a reboot.