New Nexus 7 4G may have crossed FCC as ASUS Pad K009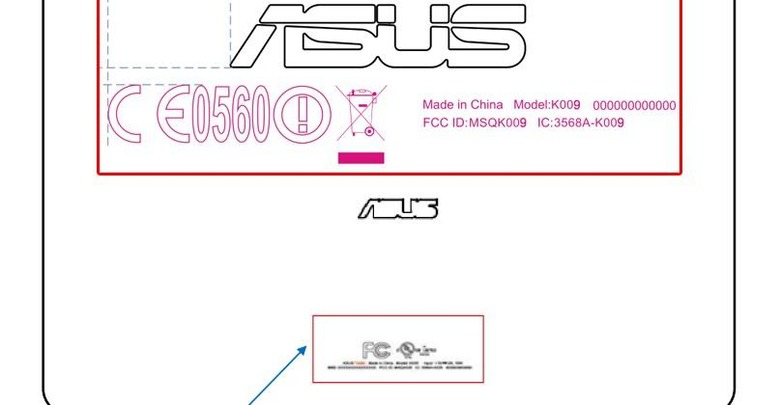 A new ASUS LTE tablet that's potentially the new Nexus 7 4G has been spotted crossing the FCC test bench, complete with twin cameras and Qualcomm's S4 Pro quadcore chipset. Filed as the ASUS Pad K009, and mostly covered with a temporary confidentiality order preventing test photos from leaking, the slate uses Qualcomm WiFi b/g/n (2.4/5GHz) and WLAN HSPA/LTE chips, as well as packing 32GB of internal storage.
The front camera is a 1.2-megapixel shooter, while the rear camera comes in at 5-megapixels. If, indeed, this is the new Nexus 7, it would mark the first time Google's 7-inch tablet had a rear camera; the existing model only offers on upfront for video calls.
Adding to the confusion, however, is the FCC's label illustration – shown above along with a close-up of the label itself – which seems to suggest, going by the ASUS logo, that the tablet is intended to be held in landscape orientation. That would be at odds with the usual portrait orientation of 7-inch tablets.
It's not the first time we've seen the K009 product code. Earlier this month, an ASUS Pad with the same reference was spotted in Taiwanese NCC testing, VR-Zone Chinese reports, listed as having GPS, NFC, Bluetooth, WiFi, and WCDMA connectivity. It also had the model number ME571K.
The listing was accompanied by a second ASUS Pad model, the K008, which lacked the cellular connectivity in the Taiwanese database, though there are suggestions of an LTE variant called the ME571KL. The same K008 code cropped up a few days ago in the Bluetooth SIG database, described as a 7-inch tablet with Bluetooth 4.0, among other things.
ASUS had a bevy of new slates to show back at Computex, but a new Nexus range was conspicuously absent, both there and at Google I/O 2013. Rumors have pegged a Full HD display as well as 16GB of storage on the entry-level model, Android Community reports, along with a starting price of around $229.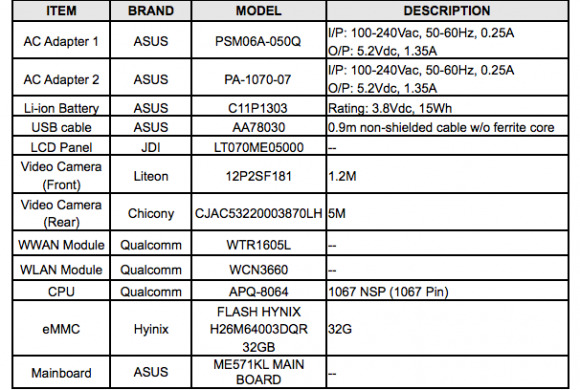 VIA Tablets Magazine