Nexus 5 details round-up: here on Halloween Eve

With the Nexus 5 / KitKat release nearly upon it, it's become time again to take a look at what we'll likely be seeing from Google as early as tomorrow. With Google's team-up with Nestle for the release of the Android 4.4 KitKat operating system upgrade – alongside several tips from independent sources – it only makes sense for Google to make a show of their release of "treats" tomorrow. The question then is – will anyone be invited, or will it be an online event only?
The device we're seeing tomorrow will be manufactured by LG. It'll have a 4.95-inch display with 1920 x 1080 pixels, bringing it up to a cool 445 PPI, and it'll have a front glass cover made of Gorilla Glass 3. This machine is, by all accounts, the one that's been leaked several times over the past few weeks.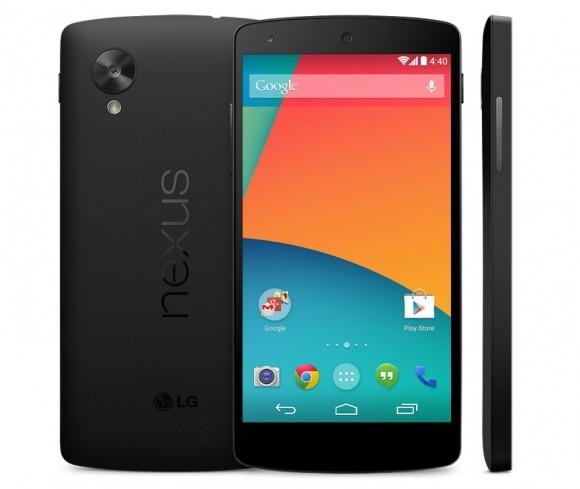 This smartphone will be 69.17mm wide, 137.84mm tall, and 8.59mm thick. It'll be called the Nexus 5 without a doubt, and will be weighing in at 130g. Inside you'll find a Qualcomm Snapdragon 800 quad-core processor clocked in at 2.3GHz, and you'll have Wireless dual-band connectivity as well.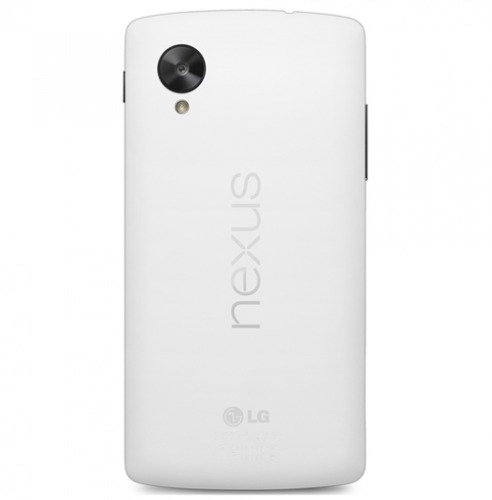 NFC will be joined by Bluetooth 4.0 (with Low Energy abilities) as well as Wi-fi 802.11 a/b/g/n/nc on 2.4G/5G. This machine will be sold with 2GB of RAM and a choice between 16GB or 32GB of internal storage space. You'll connect to it wirelessly or with a microUSB port that also works with SlimPort technology for HDMI connections to your large-screen TV.
The Nexus 5 will have two microphones for noise cancellation abilities and will have "ceramic" power and volume buttons to boot. This device has been tipped to be offered up at $349 for the 16GB model – that price for the off-contract, no-strings-attached model.
Then comes the KitKat. As you'll find in the KitKat tag portal on SlashGear, there's not a whole lot that changes with the Android 4.4 KitKat system other than some real basics. These basic changes are joined by big aesthetic changes – relatively big, if you consider icon changes big – with flatness all around.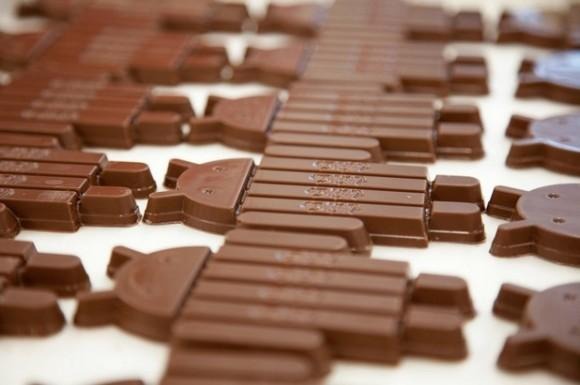 The rainbow image in this article comes from leaks included in our other most recent spill post. There you'll find a few more images of a dummy model of the Nexus 5, while the image above is of KitKat's "Easter Egg" page – similar pages have appeared in Android for each of the most recent versions of the software when a user heads to Settings – About – Android Version, tapping wildly.
This machine has appeared several times in FCC listings and Bluetooth SIG and everywhere in-between. The Nexus 5 and Android 4.4 KitKat will likely be shown off on Halloween with mention of the Nexus 5/Nexus 4 side-by-side sales effort which will also (quite likely) bump the Nexus 4 up to a 4G LTE model.
Both machines will be shipped with Android 4.4 KitKat right out of the box, with prices that reflect their sizes. It's not quite clear what LTE bands the Nexus 4 will work with, but the Nexus 5 has been keyed in as working with AT&T and T-Mobile for sure, with Verizon likely approaching – you've got Pentaband HSPA+ world mode in effect as well.
Let us know if you're expecting this whole equation to unfold at some time other than this Hallows Eve! We're expecting a quick unfurling of the pre-order flag as well – perhaps even by November 1st!