Nexus 5 back in stock at Google Play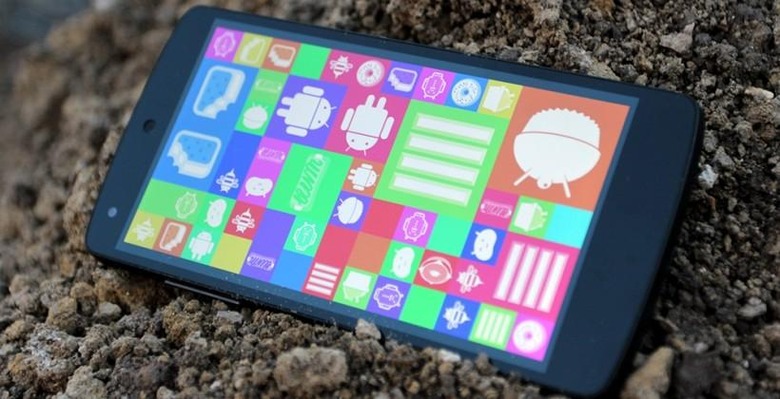 This week Google has slapped the naysayers with a re-stock of their LG-made Nexus 5 smartphone. This device has previously been offered in Black, White, and "Red", but it'll be appearing now in Black only. This device will be available in 16GB internal storage size and 32GB internal storage size, with applicable pricing to match. This device sits alongside the Nexus 6 and the Nexus 9 as Google's three-smart-device lineup. All other smartphones and tablets, Google Play Edition and everything, are gone – probably for good.
As you'll see in our December column Google is making it really hard to get a Nexus phone this year, by Nate Swanner, it's not been easy to get a Nexus phone this year. Google's been dealing with LG in the lurch between the Nexus 5 being the only Google Nexus smartphone and Motorola being the maker of the Nexus 6.
See our full original Nexus 5 Review to see what this phone is all about.
Motorola was owned by Google, then went on to be sold to Lenovo, and right in-between, at the least convenient time of all, they created the Nexus 6. While that shouldn't have affected Nexus 5 stock in any way at all, it very well may have.
Now the Nexus 5 is back in stock for both its 16 and 32GB internal storage size editions for off-contract pricing: $399 for the 32GB and $329 for the 16GB.
Both versions are in-stock and leave Google's warehouse in 1-2 business days.