Nexus 2016 details and release date specs appear like Nexus 6P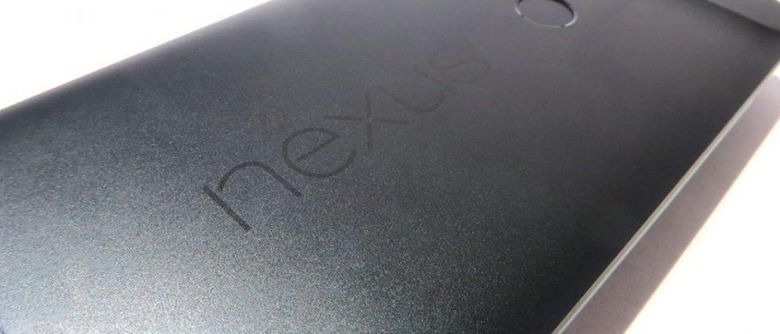 This week the folks at GFXBench appear to have received a benchmark for the next (one of two) Nexus smartphone. This would be the smaller of the two, one we're being told (by unofficial, anonymous sources) may be called the Nexus 5P. This device would be the replacement for the Nexus 5X. Coming with the operating system the benchmark calls "INVALID Android Google Edition" – catchy name! – this device rolls with a 1920 x 1080 5-inch display with 5-finger touch support.
The specs you're reading about today are very likely release day-level specs. that means they'll remain in place until launch day – we're pretty sure! The only way to be 100% sure is to wait until Google actually releases this device!
SEE THIS TOO: Nexus Launcher APK
This device would be rolling in with a Qualcomm Snapdragon 820, the same processor the Nexus 6P carries now. This processor version is the one with 2xKryo @ 2.1GHz and 2xKryo @ 1.6GHz ARMv8 – with a Qualcomm Adreno 530 graphics processor to boot. This device appears to be working with OpenGL ES 3.2 (which makes sense with the Adreno 530 since that's quite recent).
Inside you'll find the usual suspects: accelerometer, barometer, bluetooth (of some sort), camera (face) (at least one camera up front), camera (rear) (another camera around the back!), compass, GPS, gyroscope, light sensor, NFC, pedometer, proximity sensor, Wi-Fi, and room for one SIM card.
The two cameras are a bit odd. One seems to be able to capture 7-megapixel photos and 2592 x 1944 pixel video. That's the front-facing camera. The other is an 11-megapixel camera around the back with UHD video capabilities – that's 4K video – as well as autofocus, face detection, at least one flash LED, and touchscreen focus.
Previous reports suggest that this device will make use of 4GB of RAM for some strange reason, and will have 32GB of internal storage.
As TheGadgetox suggests, this is one of two devices Google will likely reveal soon. This device goes by the code-name Google Nexus Sailfish – the other is called Google Nexus Marlin.
For more information on both devices, have a peek at the most recent HTC Nexus phone specs leak.