News of Pokemon GO Fest photos and map details leaked: look!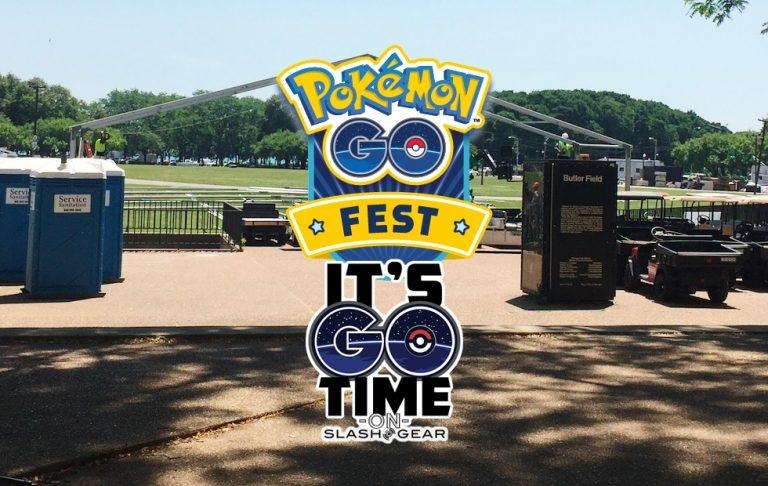 Photos suggest that Pokemon GO Fest has begun to be set up by Niantic this afternoon in Chicago. Pokemon GO Fest is the first massive Niantic-hosted real-world event for Pokemon GO, and its set to take place this Saturday. Have a peek below at a series of photos captured by local citizens heck-bent on making sure we see this event setup every step of the way!
This event will play host to some awesome Pokemon GO action, including but not limited to special team-based tents, refreshments, entertainment, and of course in-game features. Pokemon GO Fest will be part of a global event as well, pushing Pokemon GO users to capture as many Pokemon as they can during the day to acquire a series of bonuses in the game.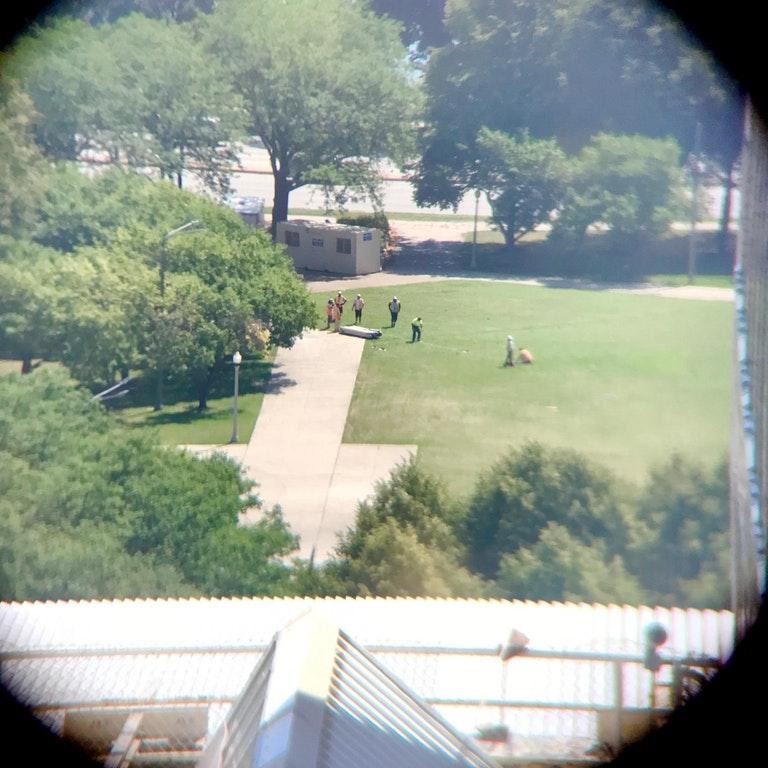 Above you'll see a very far-off photo captured by Reddit user ChiCubs0703. Each photo with the black framing you'll see here comes from this same intrepid user. Things are shaping up from afar!
UPDATE: Fun fact: ChiCubs0703 said today that his method for capture in these photos includes an iPhone and binoculars. Simple and effective.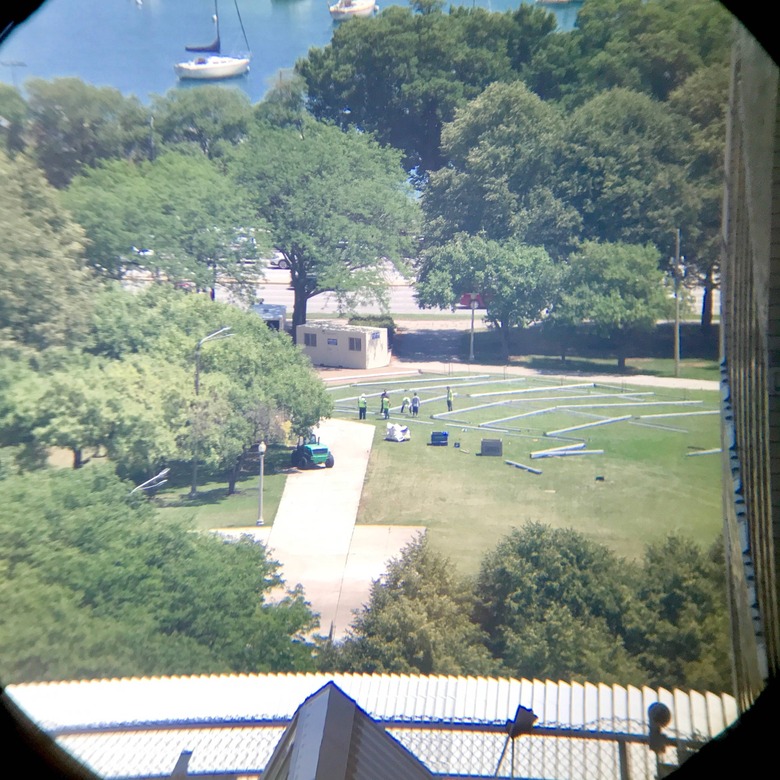 Next you'll see a big fat map of the site. This map can be opened for closer inspection, if you wish. It's made by the folks responsible for organizing the event on behalf of Niantic, and it shows where everything is situated in the park – or is about to be!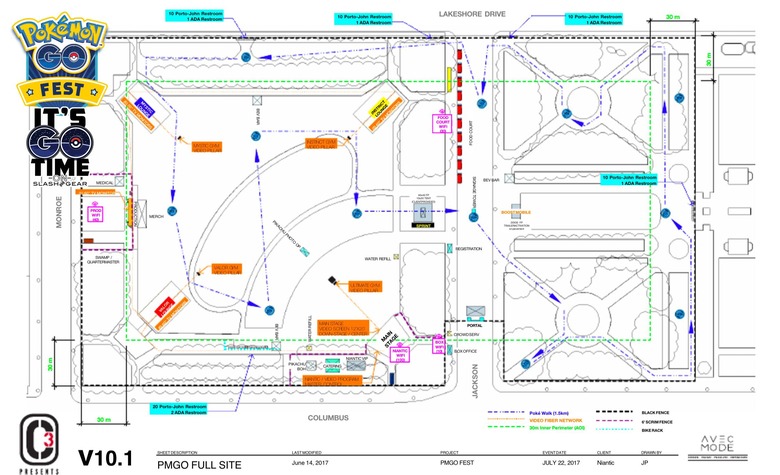 Here we can see such key locations as Mystic Gym, Instinct Gym, and Valor Gym, each with their own Video Pillar. Each of these gyms has its own Lounge, where a bunch of TV monitors are housed.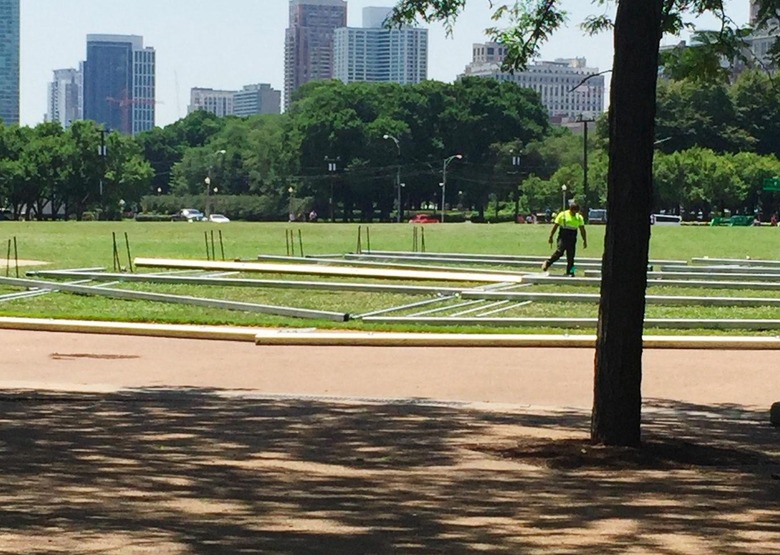 Several Wi-Fi hotspots will be distributed throughout the park, and it looks like Instinct will be getting the hotspot closest to their gym and lounge. Clearly this is because Sprint is sponsoring at least part of the event, and they are very, very yellow.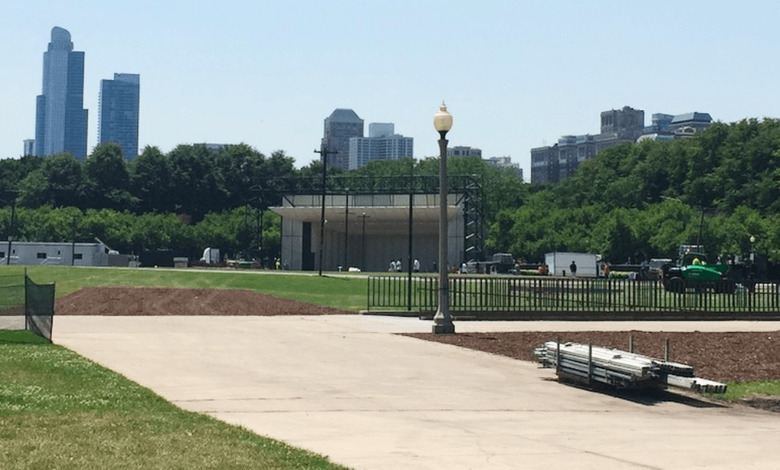 There's also a single ULTIMATE GYM with video pillar near the Main Stage. This event will also feature a Niantic VIP tent, a Catering Tent, and a Pikachu BOH – whatever that ends up being. There'll be a Merch Tent on one end of the space, and a Boost Mobile stand near the Sprint Tent too.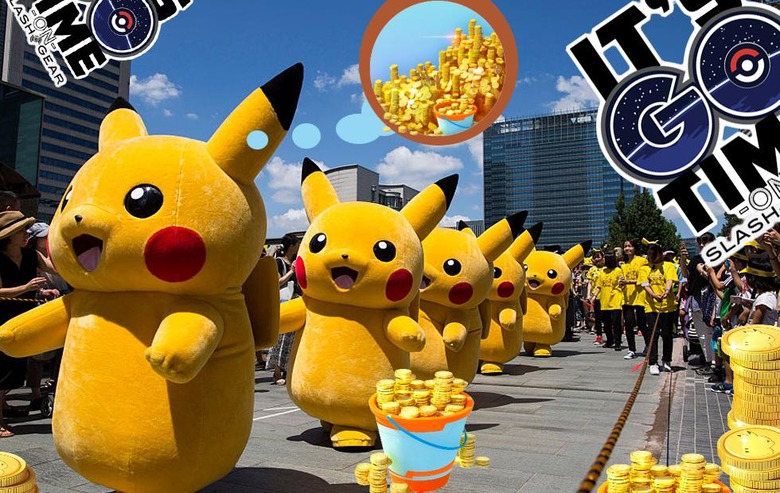 Also in the middle of the whole setup there'll be a "PIKACHU PHOTO OP" which clearly means there'll be a whole mess of Pikachu there to take photos with. Look to the Pikachu Outbreak event in Japan for guidance.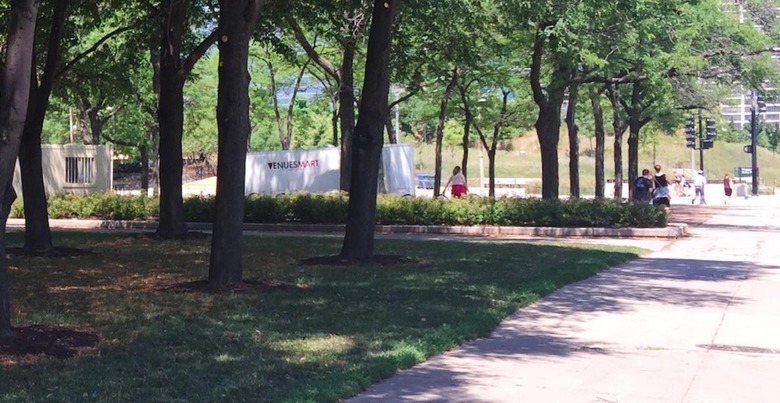 Pokemon GO Fest will take place on July 22nd, 2017. This event is set to take place in Chicago's Butler Field, and all the photos shown above were captured either right on-site or within a mile or two from the site. For more information on Pokemon GO Fest tickets, have a peek at our tickets post for Go Fest!
For all sorts of other Pokemon GO bits and pieces, drop in on our @TeamPokemonGO Twitter portal. There we've got so many factoids, news bits, early releases, and rumors, your head will pop directly off your shoulders.