Pokemon GO STADIUM Event Will Make You NEED To Move To Japan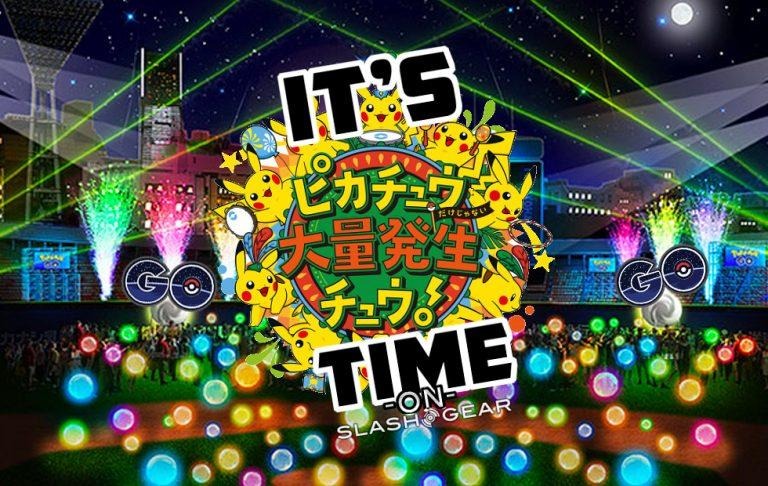 For Pokemon GO this week the folks at Niantic have reminded us that they've got a MASSIVE event coming up in Japan. This sort-of-secret but very much public event will take place in Yokohama Stadium in Japan, and it's going to take place at the same time as the CUTEST holiday of all time. That is the PIKACHU OUTBREAK where they suggest "a special Pokemon GO experience is taking place."
Pikachu OUTBREAK
Like news of an oncoming mega-epidemic, announcement of the Pikachu OUTBREAK sends many Pokemon fans into fits. It's an absolutely Japan event – and you'll understand what I mean when I say that when you behold the video immediately below.
This event is so Japan that Japan needs to spread it out across a week's worth of days, then crown it with a single Stadium event. This Stadium event holds in it the next big era of Pokemon GO. But before we get there, more Pikachu!
Japan Stadium GO!
The entirety of the Pikachu Outbreak event will take place from August 9th through the 15th. This singular event at Yokohama Stadium is one of several events now listed on the official Pokemon GO events page at Niantic. Cross your fingers that Ikue Otani will be there – but don't bet on it!
During the STADIUM part of this Pikachu event, there'll be one big bash on the 14th of August. One of the very few bits of information we know about this event is that trainers will want to be level 5 or higher. That could mean a lot of things – you need to be level 5 to choose a team, to participate in any Gym Battle, and to be in a Raid Battle.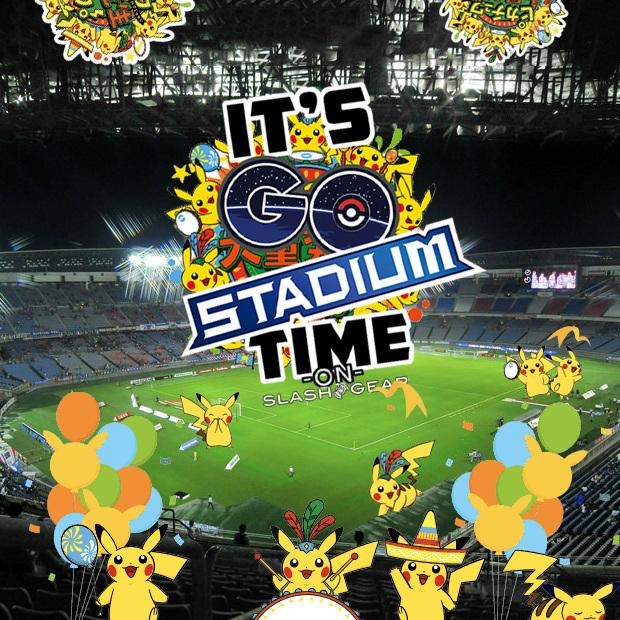 What we're hoping for is that either there'll be a new sort of Raid Battle (Legendary Raid Boss) or that this'll be the dawn of the Player VS Player era (PvP, as promised by Niantic for this year!) This Pokemon GO Stadium event has a July 24th, 2017, 10AM (Japan) entry deadline. This event is free, and note: "There may be cancellations in the event of bad weather."
Legendary Raid Boss: When?
We very much expect that the first time we'll have access to a LEGENDARY Raid Boss will take place near the end of the month of July. Have a peek at our most recent Summer Challenge guide to see what its all about. In short: everyone should try to catch em all, ALL DAY on the 22nd of July. It is only if enough Pokemon are caught during the day that the super secret reward will be unlocked!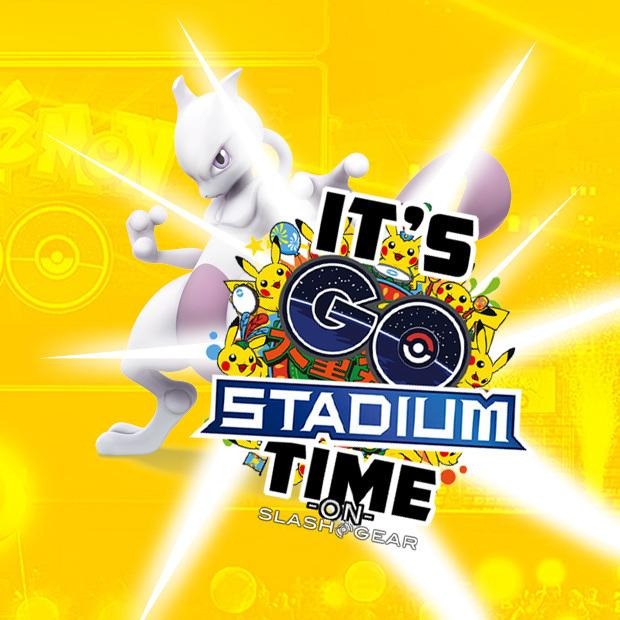 After that, the Japan-based Pokemon GO Stadium event is the next place a Legendary Raid Battle might well take place. In the original Pokemon Stadium game, the entire game's storyline led up to a single Pokemon: Mewtwo. Once a variety of battles were won, and Kanto Gym leaders, The Elite Four, and the Champion were defeated, the final battle was unlocked.
Such Video, Many Clues, Wow!
Back during the Superbowl we had a peek at what this Stadium Event might well look like. Not that we'll be seeing augmented reality Pokemon out on the field – but still. The Pokemon Company doesn't place a WHOLE LOT of importance on keeping secrets. Take for example the Ash Hat Pikachu appearing in a Pokemon Company video well before the release of this Pikachu in-game.
Above you'll see the NFL Superbowl video spot presented by Niantic for Pokemon GO. Inside is a lovely battle and much excitement about the Stadium Battle that takes place in the latter half of the video. This combined with the first appearance of a Raid Battle has us wondering...
Remember, remember, the 5th of July... pic.twitter.com/KeTEcJdBaa

— Pokemon GO (@teampokemongo) June 19, 2017
Will Mewtwo be the first Pokemon we encounter in a Raid Battle? Wouldn't that be counterintuitive given the supposed super-powers of this ultimate Pokemon? Or could it be – like most things in Pokemon GO – that Niantic isn't beholden to the rules of past Pokemon Games, TV shows, and movies?
In the event that this event does release a Legendary Boss, we'll let you know ASAP VIA our @TeamPokemonGO Twitter portal. We'll also be writing about everything that happens in this universe well into the future right here, on SlashGear dot com!