New Windows Phones said to push PureView and "selfies"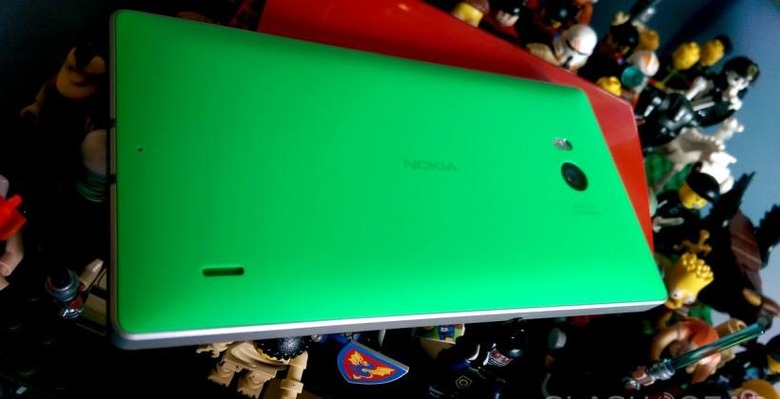 Microsoft may have killed off its Windows Phone flagship but there are two new phones waiting in the wings for imminent release, it's said, including one unofficially dubbed a "selfie phone." The two handsets were shown off internally during a meeting at Microsoft, insiders claim, and are believed to be codenamed Superman and Tesla.
Superman is the phone Stephen Elop described as being intended for selfies, The Verge's sources say, with a front-facing 5-megapixel camera. That's not the highest we've seen on a smartphone in recent months, but it's certainly above average; most phones muster around 2.1-megapixels.
As well as its higher-quality camera, the device is also believed to have a 4.7-inch display. It will of course run Windows Phone 8.1, with features like Cortana.
As for the second device, Tesla, that's supposedly been billed by Elop as both "affordable" but at the high-end of the range, though The Verge predicts it's likely to be a Nokia Lumia 720 replacement. Its most notable feature will be a PureView camera, as Nokia pushes down pricing on the camera technology.
Aesthetically, it's said to be svelter than the Lumia 930, but similar in design.
With internal demonstrations already underway, the two devices are likely to arrive on shelves sooner rather than later. Meanwhile, Microsoft is pushing ahead with job cuts, with the bulk of the 18,000 redundancies coming from Nokia's former workers.
SOURCE The Verge