Don't buy this new Surface Book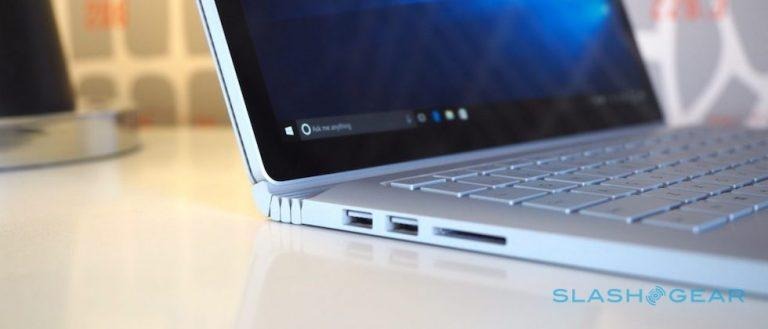 Microsoft has quietly added a new Surface Book to its line-up, but even with higher performance it's hard to recommend the $3,000 2-in-1. Unlike the original Surface Book reveal – and, indeed, the addition of the Surface Book with Performance Base to the range back in October last year, this new iteration has raised nary a peep from Microsoft. That's despite it having some of the highest specifications we've seen from the hybrid 2-in-1 to-date.
In fact, the new Surface Book packs a sixth-generation Intel Core i7 processor, together with 16 GB of RAM and 1TB of solid-state storage. If that all sounds familiar, you're not wrong. Indeed, it's almost exactly the same as the top-spec Surface Book with Performance Base, and the previously-launched 1TB/Core i7 Surface Book without the Performance Base, apart from one conspicuous absence.
That's the discrete GPU. Whereas both the Performance Base model and the earlier 1TB/Core i7 Surface Book include separate NVIDIA graphics chips, this newer model does not. Instead, it relies on its Intel HD onboard graphics.
The top-spec Surface Book with Performance Base comes in at $3,299, while the existing 1TB/Core i7 Surface Book is $3,199. Given that, it's hard to recommend those looking for a high-spec Surface Book opt for the non-dGPU version. We'd say a standalone graphics chip is more than worth the $200 more you'll spend on it.
It's been a good few weeks for those looking for a high-end hybrid 2-in-1. At Mobile World Congress, Porsche Design surprised with a new alternative to the Surface Book, the BOOK One. As well as having a detachable screen which can be used as a table – complete with a Wacom-powered digital pen – the BOOK One's hinge is far more flexible than that of Microsoft's notebook. It can both close flat, without leaving a gap as the Surface Book has, and rotate a full 360-degrees around, allowing the aluminum-bodied notebook to be used in tablet orientation without first removing the keyboard.
NOW READ: Surface Book with Performance Base Review
Both the dGPU and non-dGPU versions of the 1TB/Core i7 Surface Book are currently listed as out of stock, and can't be ordered. Sales of the former began in January 2017; it's unclear when sales of the latter are expected to begin, though the existence of the new product page would suggest it's sooner rather than later. Nonetheless, unless you simply have to keep your Surface Book purchase under the $3k mark, it seems wise to spend a little more and get that NVIDIA chip.
VIA Neowin
MORE Microsoft