Porsche Design BOOK ONE 2-in-1 out-hinges Surface Book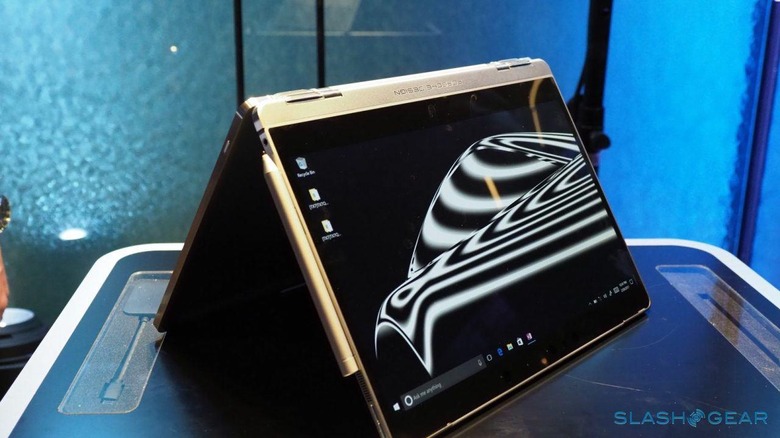 Porsche Design may not be the first company you'd think of to make a Microsoft Surface Book competitor, but the Porsche Design BOOK ONE is no simple 2-in-1. Revealed at Mobile World Congress 2017 today, the BOOK ONE promises the sort of high-style, high-performance computing that someone with a Porsche 911 key on their keychain might want. That means Windows 10, 7th generation Intel Core i7 processors, and a very mechanically-interesting hinge.
Indeed, it's the hinge that makes the BOOK ONE so special – and which, indeed, threatens to overshadow what Microsoft did with the Surface Book. Like the Surface Book, the screen detaches from the keyboard to be used as a tablet. However, it also allows the display to rotate a full 360-degrees around, along with being 15.9mm thick when closed.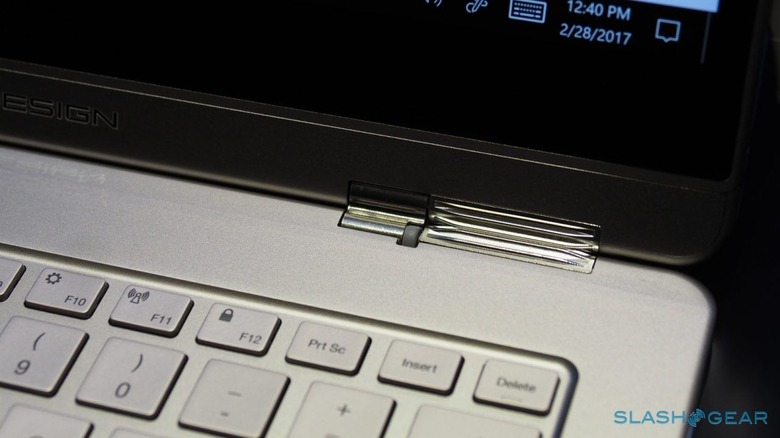 Studio F. A. Porsche designed the whole mechanism in-house, comparing it – and its stainless steel cogs – to the transmission of a Porsche car. It's not the only design feature worth noting, mind. The BOOK ONE is made from milled aluminum, with a matte anodized surface finish. Porsche Design branding is fairly discreet, running across the top of the tablet and on the bottom edge of the screen.
As with the Surface Book, and unlike most notebooks, the main hardware is inside the screen section rather than in the keyboard. The BOOK ONE uses a 3.5 GHz Core i7-7500U paired with 16GB of RAM, and has 512GB of SSD store. The IPS display is 13.3-inches and runs at 3200 x 1800 resolution. OS is, unsurprisingly, Windows 10; indeed, Microsoft can't be too disappointed that the BOOK ONE outdoes the Surface Book in hardware cleverness, since it actually worked with Porsche Design on the 2-in-1.
Something really likely to make Surface Book fans jealous are the BOOK ONE's ports. While the updated Surface Book with Performance Base didn't bother to upgrade to USB-C, never mind Thunderbolt 3, Porsche Design found space for two USB Type-C ports, two full-size USB 3.0, and a USB 3.1 Type-C that supports Thunderbolt 3. WiFi and Bluetooth are also onboard, as is a 5-megapixel camera with an infrared sensor for Windows Hello.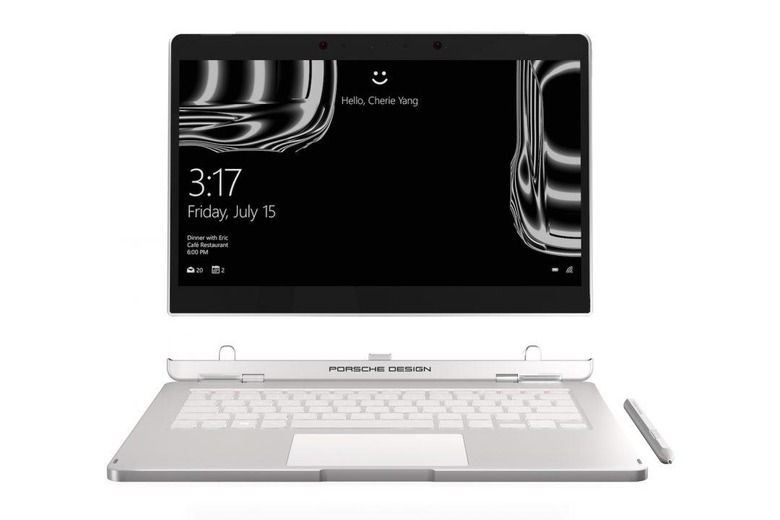 The trackpad is a Precision Touchpad, while the keyboard is backlit. Porsche Design will also supply a digital stylus, designed by Studio F. A. Porsche, which clings to the right side of the tablet magnetically when not in use. It works with Windows Ink and various art apps. Battery life is expected to be fourteen hours.
Porsche Design says the BOOK ONE will go on sale in the US come April 2017, as well as other countries, sold through its own stores and third-party retailers. In the US, it'll be priced at $2,495. Not cheap, then, but a whole lot less expensive than putting a 911 on your driveway.