New report tips Apple Watch release in March, 12in MacBook Air in Q1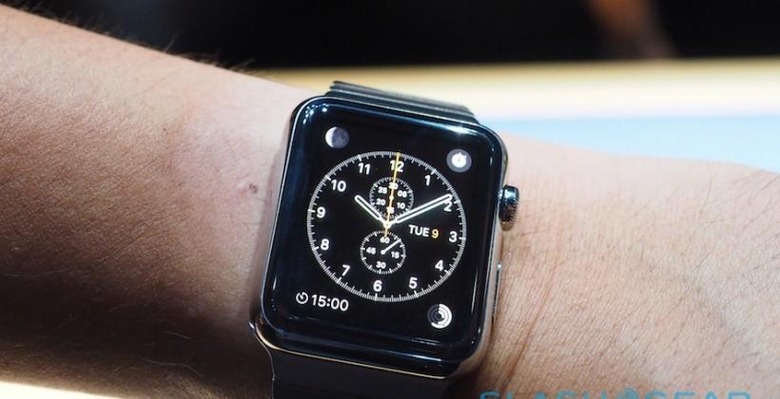 Our 2015 calendars are about to turn over to February and there's still no confirmed launched date for the Apple Watch. As a result, speculation on when the touchscreen wearable will hit shelves is beginning to reach a fervor. Fear not, however, as Ming-Chi Kuo, the analyst with a mostly reliable track record, is here to contribute to the prediction that the Apple Watch will begin shipping in March. Even more, Kuo says the much-discussed 12-inch MacBook Air will launch before the end of 2015's first quarter.
As an analyst for KGI Securities, Kuo's latest report says that before the Apple Watch's official release, Apple may announce additional details about the device (that's a big "no duh"), including battery life specifics and when pre-orders will begin. He predicts that while components for the Apple Watch will see high shipments throughout the first quarter, initial production numbers will be low and a high customer demand will make the product hard to find. Kuo forecasts there will be 2.8 million Apple Watch shipments during the first quarter of 2015.
As for the new 12-inch MacBook Air, the analyst says the ultra-thin laptop will make its debut before the end of the current quarter, with additional information saying that Quanta Computer, an Apple supplier, has already begun increasing production. As a brand new entry to the MacBook Air line, the 12-inch model has long been suggested to feature a Retina display and an even thinner design, while recent rumors have pegged the notebook to ship with only a headphone jack and a single new reversible USB Type-C connector that will be used for charging.
A release date for the new MacBook Air within the current quarter definitely seems soon, but an alleged leak of the laptop's display only days ago could back up Kuo's claim of production having already begun. As for his prediction of a March release for the Apple Watch, that seems like a pretty safe bet, since Apple's own website says the device is "coming early 2015." We'll just have to wait to see if the wearable actually ships that month, of if that's just when pre-orders will begin.
SOURCE MacRumors