New Porsche 911 R is the spiritual successor drivers have been waiting for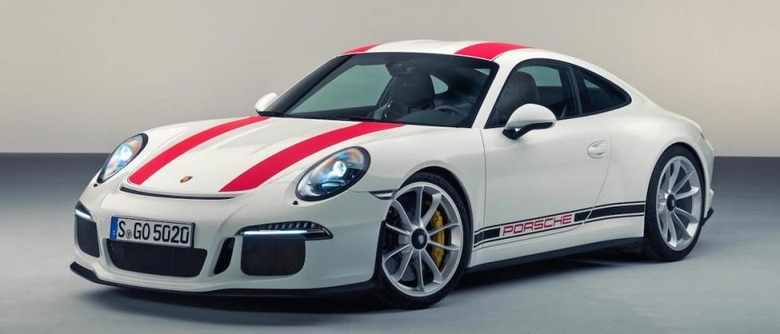 While the 2016 Geneva Motor Show has been overshadowed by the announcements of supercars like the Bugatti Chiron and Lamborghini Centenario, Porsche also quietly announced a new model that 911 enthusiasts have likely been waiting their whole lives for. It's a new 911 R, a throwback to the 1967 model of the same name, one of Porsche's most iconic road-ready race cars. A combination of features from the GT3 RS and a body that's not overwrought with giant spoilers or wings, this could be the purest distillation of Porsche there is for driving enthusiasts.
The 911 R is powered by the GT3 RS's engine; that means a 4-liter naturally-aspirated flat-six-cylinder, producing just under 500hp. But there's no sign of the RS's fixed rear wing, instead just the subtle retractable spoiler that comes on all standard 911s.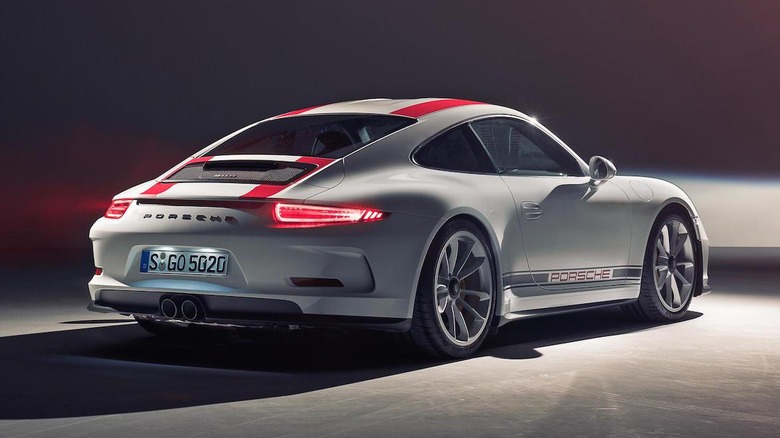 But the best part might be the fact that not only does this new 911 R come with a six-speed manual gearbox — no flappy paddles in sight — but it's the only option available on this special edition model. Combined with a weight of 1,370kg, making it the lightest 911 in the range, going from 0-62mph in 3.7 seconds, and a top speed of 201mph, it nearly matches the GT3 RS in all the areas that count.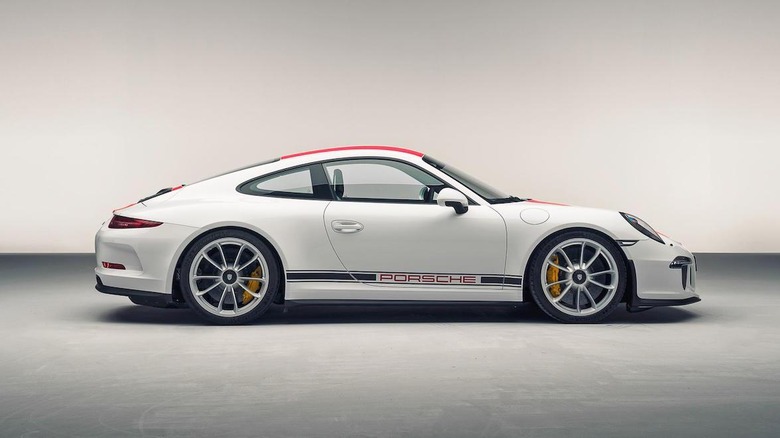 Also borrowed from the RS are a carbon-fiber hood, a magnesium roof, and rear-wheel steering, but as should be clear by now, the 911 R isn't for those who care about setting lap times on the track, it's for drivers who enjoy an engaging experience on the road.
Throwbacks to the 1967 classic include the white paint job with a choice of either red or green stripes, as well as houndstooth fabric pattern on the seats, and fabric door pulls, something only the true motor sport-bred 911s features.
Sadly, this is yet another special edition from Porsche and it's priced at over $190,000, making it pricier than the GT3 RS. Don't worry about that number though, the fact that only 991 are being produced means it will be sold out before you can even blink. At least we can always dream about hitting the road in the closest thing ever to a perfect Porsche.
VIA Top Gear