Bugatti's Chiron by the (outrageous) numbers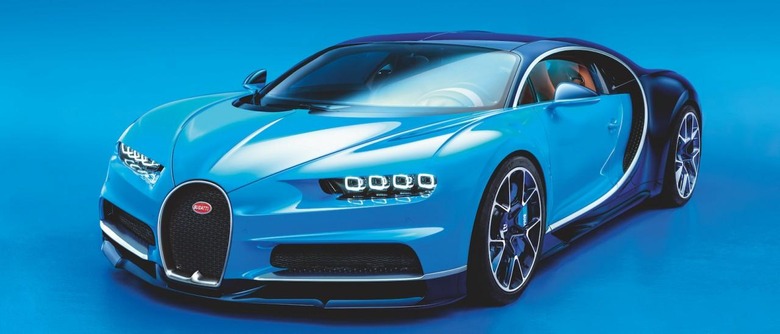 With a benchmark like the record-breaking Veyron, Bugatti had to create something special in the all-new Chiron. It succeeded. Unveiled at the Geneva Motor Show today, the hotly-anticipated supercar doesn't just look like a spaceship brought to Earth, it promises to drive like something trying to achieve escape velocity.
Crazy numbers are part and parcel of the Chiron experience, so join us as we walk through some of the most outrageous...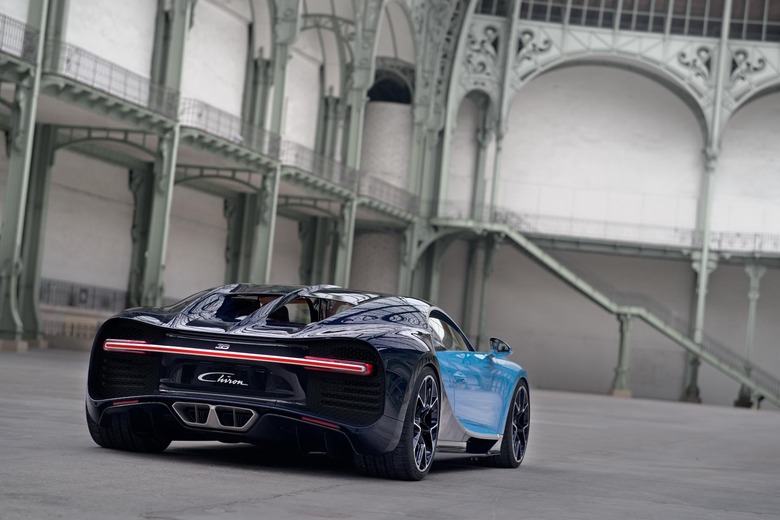 The Top Trumps question everyone will be asking is top speed, and there the Chiron doesn't disappoint: according to Bugatti, it'll hurtle to a massive 261 mph. You'll need a special "Speed Key" in order to unlock that top speed, however, which is held magnetically in an exclusive spot for the driver alone to reach.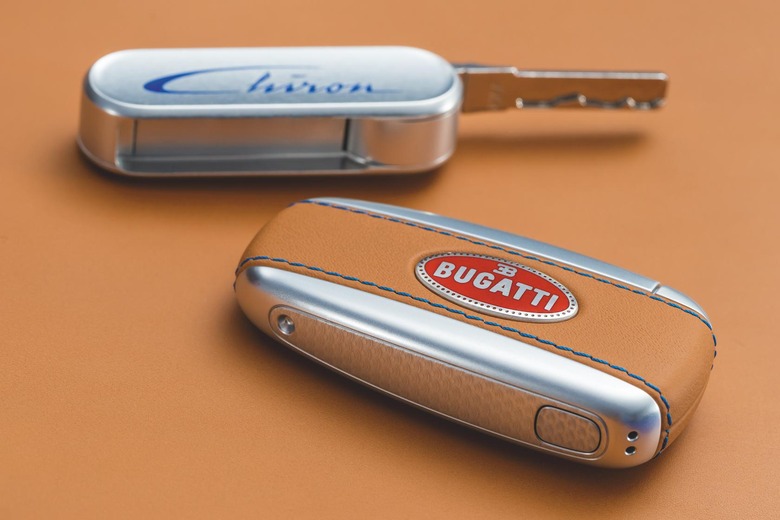 Delivering that sort of performance is a new eight liter W16 engine. That has a full sixteen cylinders and is good for a whopping 1,500 horsepower.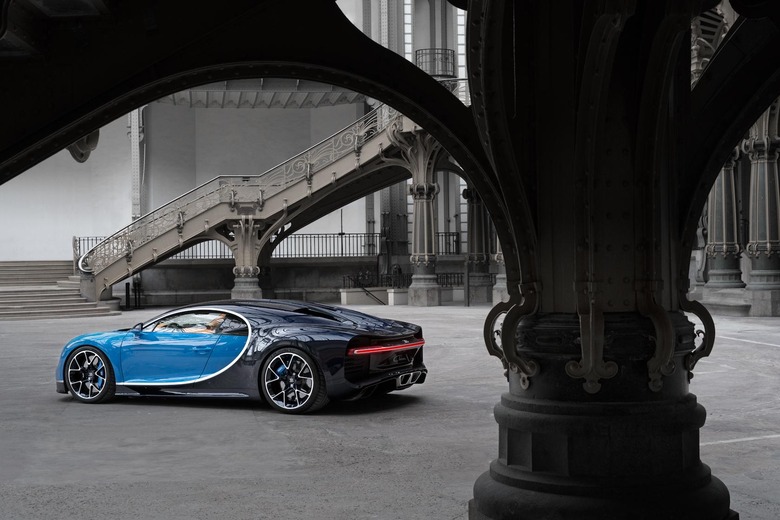 In fact, Bugatti equipped it with four turbochargers, two of which are active from the start and the two joining in when the engine hits around 3,800 rpm to keep the torque curve smooth. Altogether that means 1,180 lb-ft. of torque delivered between 2k and 6k rpm.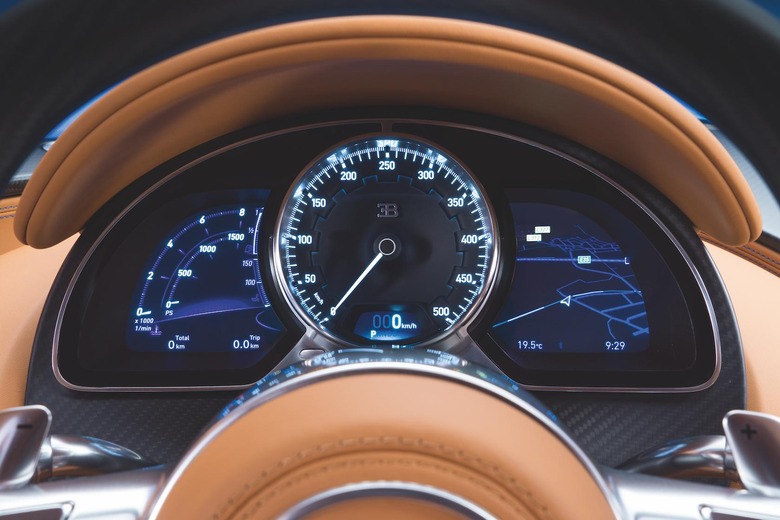 Unsurprisingly, then, the Chiron is fast. 0-62 mph comes in under 2.5 seconds Bugatti promises, but the supercar doesn't stop there. 0-124 mph takes under 6.5 seconds and in fact the Chiron can manage to go from a standstill to 186 mph in under 13.6 seconds.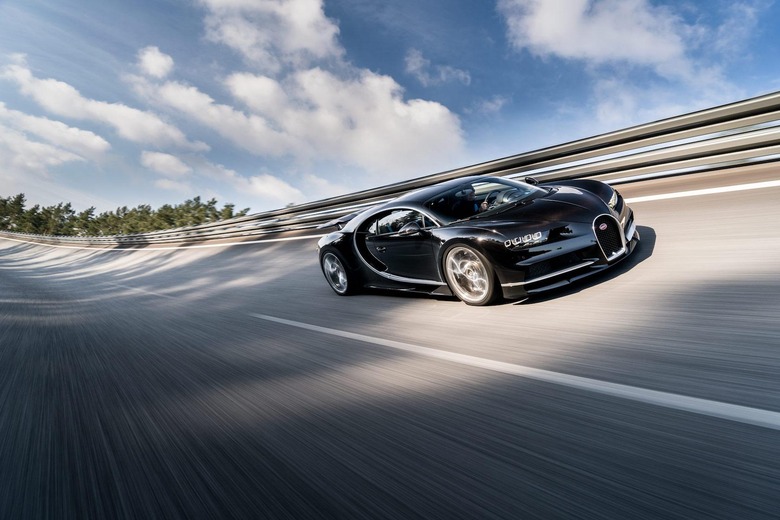 When you're talking about that sort of pace, the enemy isn't just speed cameras but engine heat, and the Chiron promises to be hot in all senses of the word. In fact, Bugatti says it outputs over 3,000 HP of heat when it's driving in earnest, and the company has equipped the coupe with ten radiators in total to cool it.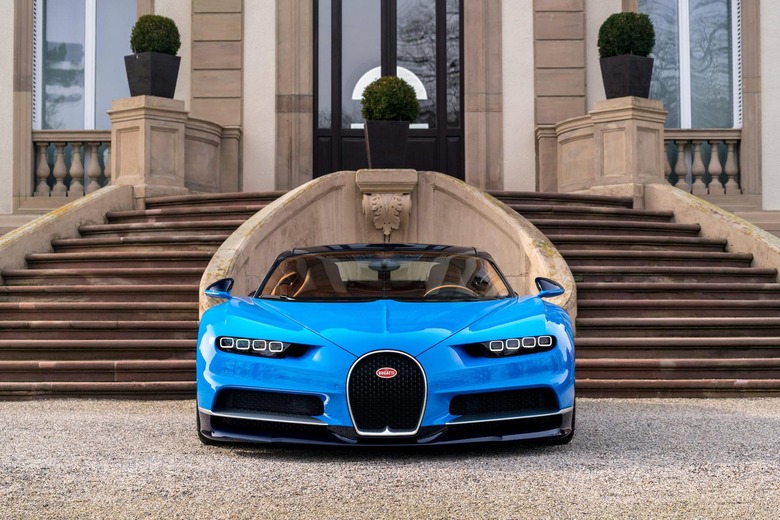 Every minute, 60,000+ liters of air are pumped through the engine, along with 800 liters of water circulated around the cooling system.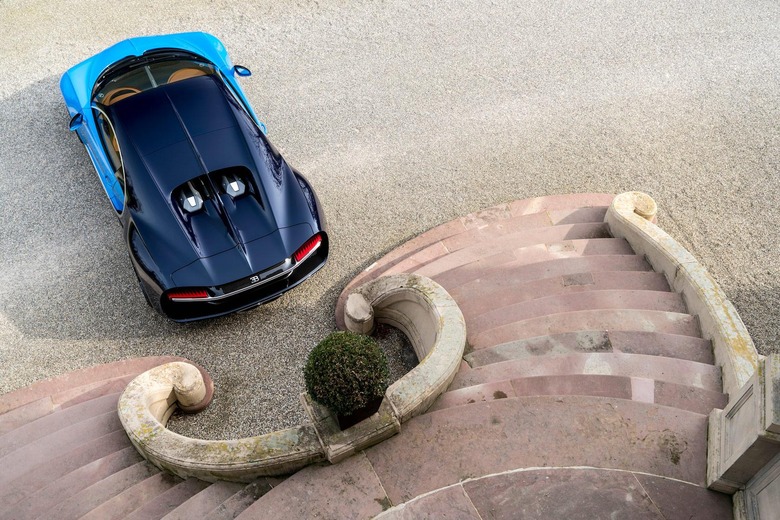 Since it's arguably more important to be able to stop afterwards, you'll be pleased to hear the Chiron sheds speed like few others. Braking from 186 to 0 mph takes just 275 meters, or a little over 902 feet.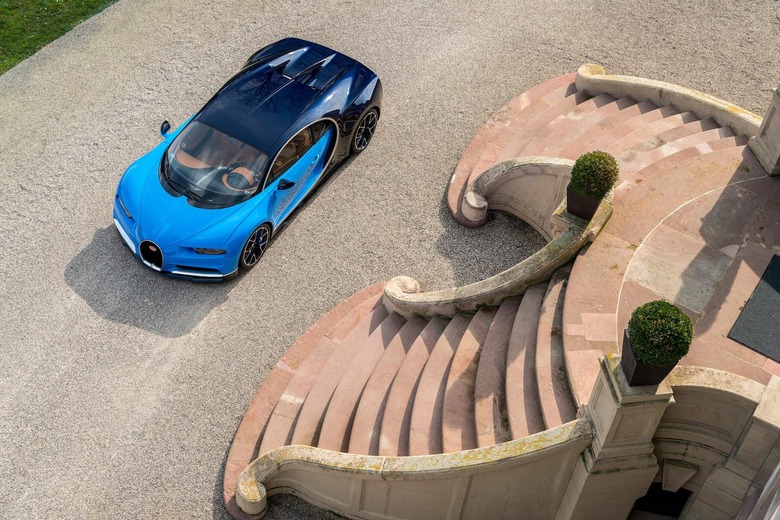 Supercars aren't generally known for being environmentally friendly, and with six tailpipes – four pointing out the back, two pointing down – you'd expect the Chiron to be a heavy-breather. In fact, Bugatti has fitted a total of six catalytic converters, with a total area amounting to more than 30 soccer fields.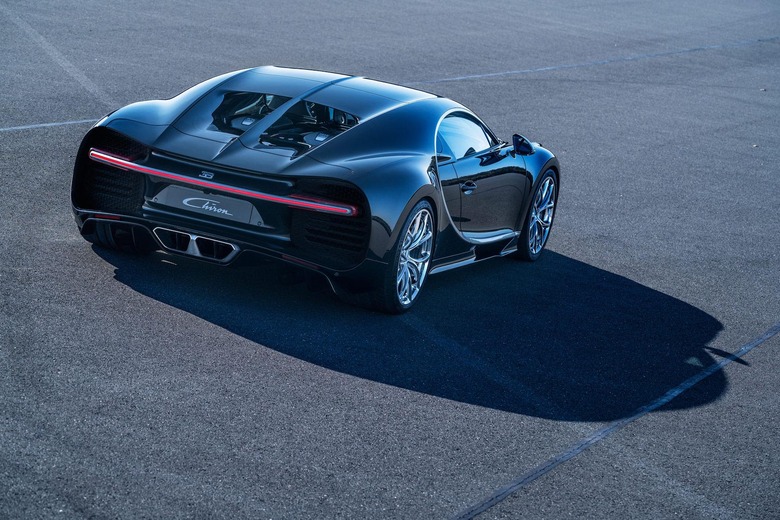 Just the two primary catalytic converters alone are six times the size of what you'd find on the average medium-sized car out there.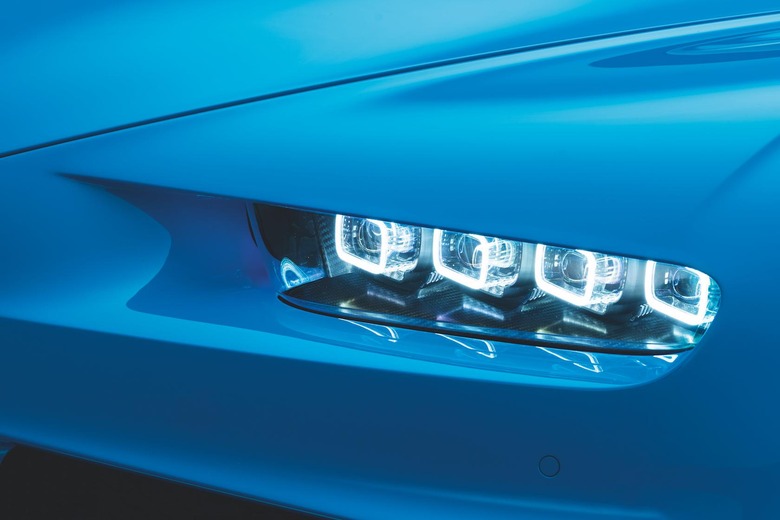 Bugatti looked to carbon fiber for the body and the monocoque, making the Chiron almost 18 pounds lighter than the Veyron. It's also a lot stiffer, with 50,000 Nm per degree torsional rigidity that's comparable to LMP1 race cars.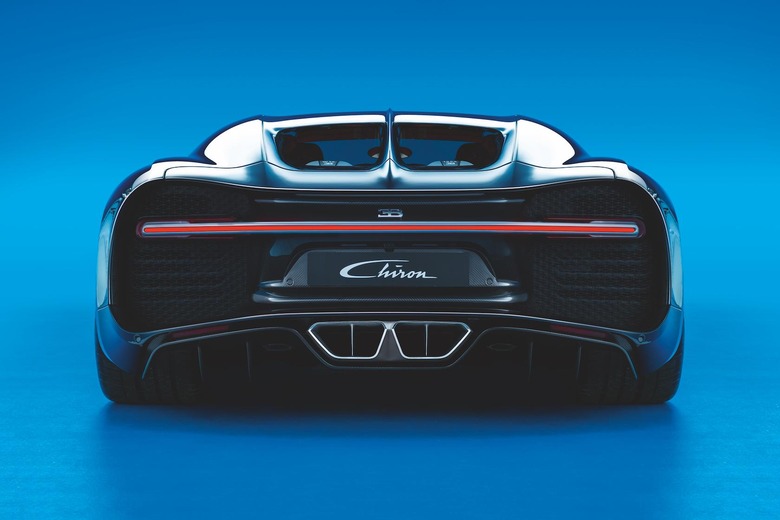 Despite being lighter, it's wider and taller than the Veyron, which means 12mm more headroom inside, not to mention room for a 1.6 meter wide light strip running across the rear. That's made from a machined, solid aluminum bar filled with 82 Super RED LEDs.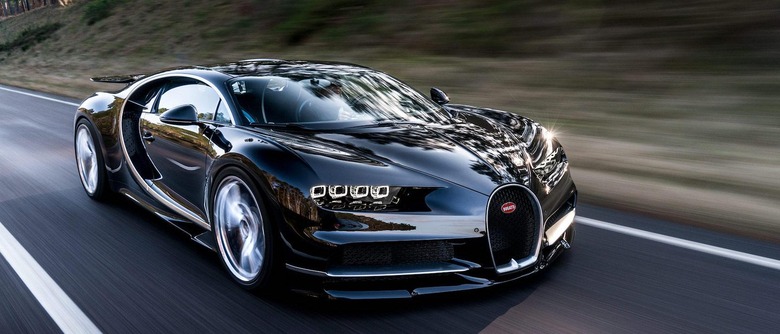 Lest you forget what you're driving in the parking lot, even the Bugatti logo is probably worth more than the typical sedan. The Chiron's badge is made with 140g of real silver along with five layers of red enamel.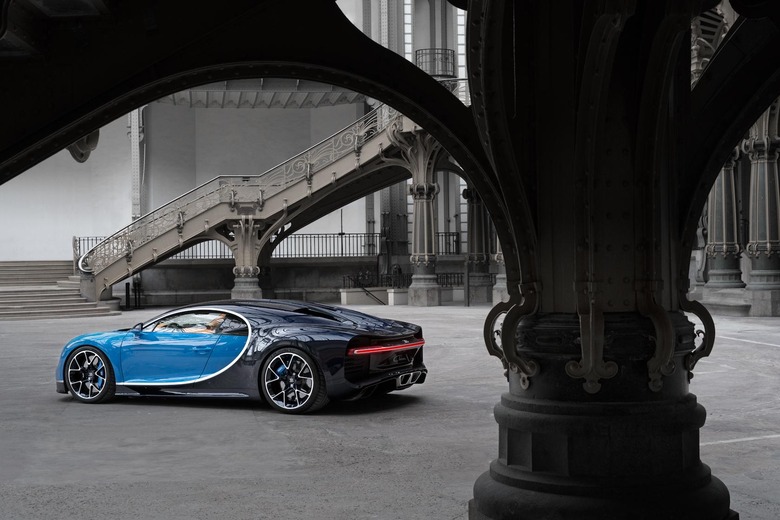 If you're a billionaire with a hankering for a new toy, these might be the most important numbers, however. Bugatti will only produce 500 of the Chiron, making it one of the most exclusive supercars out there.
Then there's the price: each Chiron will start out at the equivalent of $2.6m.
[gallerybanner p="429448"]