New OneNote Mac ink support sees Microsoft crank Evernote pressure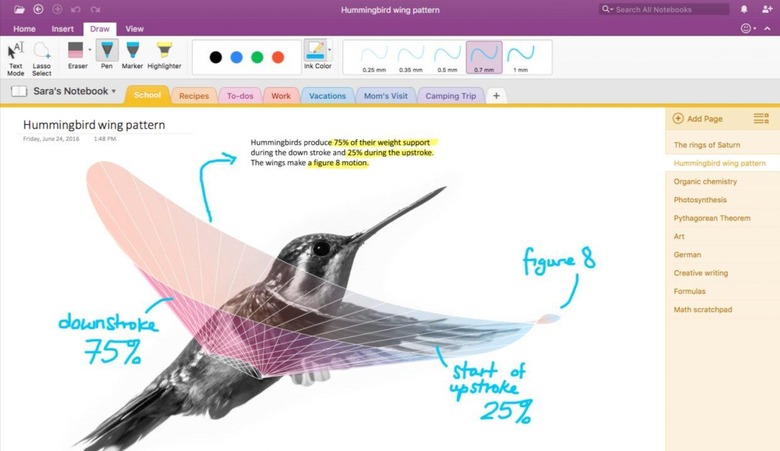 Mac users of Microsoft's OneNote are getting the inking support Apple fans have requested, part of a broad-reaching update for the note software as it attempts to squash Evernote. The new macOS feature follows OneNote's support of Apple Pencil on the iPad Pro, and allows MacBook users – or those with a Magic Mouse or Magic Trackpad – to write, draw, and highlight in their notes.
If you've got a graphics table or a stylus-compatible touchscreen plugged into your Mac, meanwhile, you can also use that. OneNote for Mac gets some new page styles, complete with lines and grids, too.
Over on Windows 10, there's now ink effects, which are effectively virtual gel inks in mixed colors like rainbows, galaxy, gold, and silver. You'll need an Office 365 subscription and OneNote for Windows 10 to use them, mind.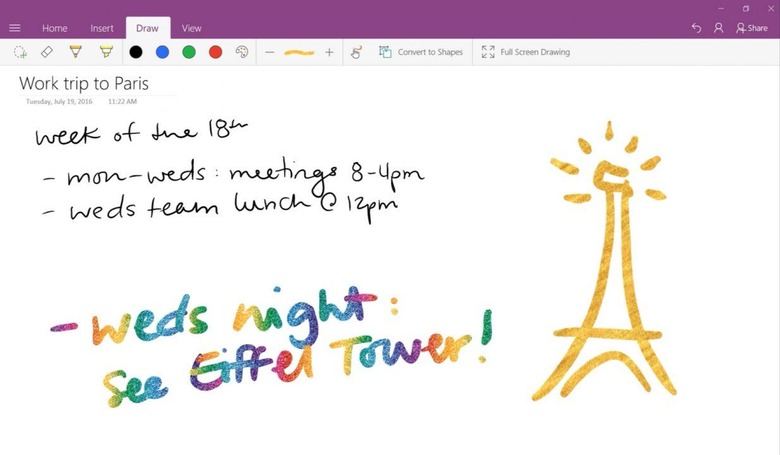 Microsoft has also updated its OneNote Web Clipper, compatible with Chrome, Safari, and the company's own IE browser. There's YouTube and Vimeo video clipping support, the ability to highlight specific portions of text to import, multiple selections from the same page, and the ability to change font and text size prior to import.
A new preview shows exactly what is being captured, and can now be re-titled before it's imported.
Finally, there's a notifications service for shared notebooks, sending out emails with details of any changes made. You'll need a Microsoft account for them to work.
The new functionality comes as arch-rival Evernote is scaling back what it offers users of its free tier, along with raising prices on its paid options. Most galling for long-standing users, it appears, is the new limit on how many devices can be synchronized on the entry-level plan: previously unlimited, it's being pared down to just two.
Evernote once had a cross-platform advantage over OneNote, but that has been eroded over time as Microsoft's software team has not only dipped a toe into Mac and iOS software, but wholeheartedly embraced it.
NOW READ: Five Evernote alternatives worth trying
Evernote's justification was that more funds would allow it to build out on new features, though it's unclear at this stage how many users have decided to jump ship rather than pay more each month.
The pressure the company faces is only going to increase, however, with Microsoft promising today a new OneNote importer tool for Mac users looking to migrate away, that will be released in the coming weeks.
MORE Microsoft