Evernote guts free plan, hikes paid plan pricing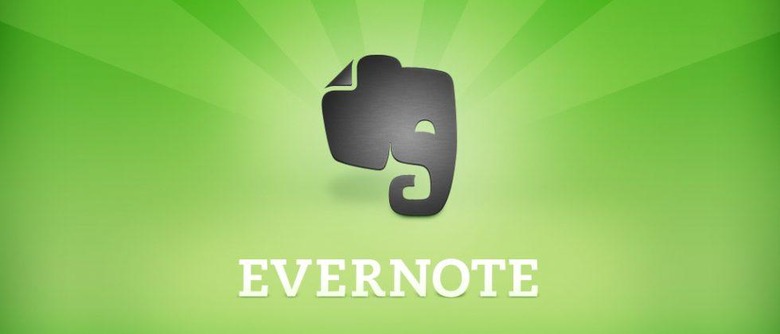 It's a cut-throat business out there in the cloud, and Evernote users are latest to bear the brunt, with the note management service making big changes to squeeze out more subscriber cash. Prices are going up for the company's two paid plans, while the free tier is being shackled with new limitations that some users might find tough to swallow.
For the free plan, the big difference is the number of devices you can synchronize your notes with. Previously, that's been unlimited, but with the new system in place, it'll be capped at just two.
That means, if you're a user of Evernote on the desktop, it'll only work with one phone or tablet. Alternatively, as some Evernote users in the company's discussion forums have resigned themselves to, you could access it through the browser on the desktop and save the two installs for, say, a phone and tablet; no matter what, it's far from ideal.
Evernote, for its part, points out that it's adding passcode lock to the free tier – something you'd previously have to be a subscriber to get – so those who want to lock down their notes do have a useful extra.
As for Evernote Plus, that's now the cheapest way to get unlimited device sync, though it rises by a dollar a month to $3.99/mo (or $34.99 a year). You also get offline note support, and more space: 1GB, versus the tiny 60MB in the free plan.
Finally, Evernote Premium rises two bucks a month, to $7.99/mo (or $69.99 a year). For that, there's 10GB of storage, text search within Office documents, the ability to annotate PDFs, automatically turn snapshots of business cards into contacts, and more.
"Our goal is to continue improving Evernote for the long-term, investing in our core products to make them more powerful and intuitive while also delivering often-requested new features," Evernote says today of the changes. "But that requires a significant investment of energy, time, and money."
Nonetheless, it's come as a frustrating surprise to many users, who are receiving emails today warning them their account will be either more expensive soon, or functionally limited. Evernote says it'll be notifying anybody affected by the changes – which doesn't include Evernote Business customers – over the coming weeks.
In the meantime, expect to see Microsoft pushing OneNote as an alternative. Back in March, the company released an easy import tool to migrate Evernote notes into OneNote.
MORE Evernote