OneNote Importing From Evernote Made Easy With New Tool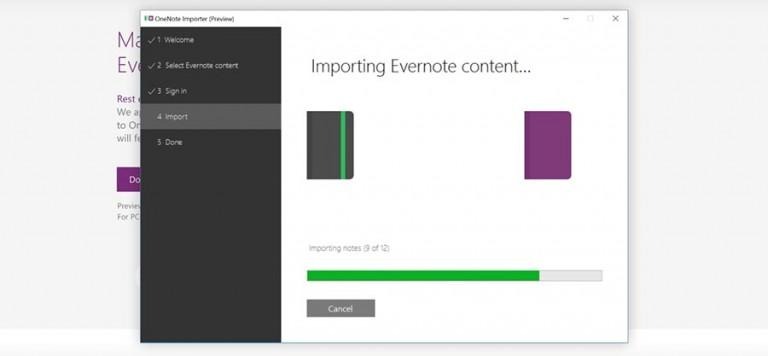 Microsoft wants to draw Evernote users over to its own note-taking app, OneNote, and as such has released a tool that makes things easier. As of today, Evernote users can download the new OneNote Importer tool for importing Evernote content into Microsoft OneNote. For now, the importing tool is only available for Windows, but it'll be arriving on Mac soon, as well.
Microsoft announced the new tool on Friday, saying feedback from Evernote users has indicated that people avoid making the switch to OneNote out of concern about transferring their content — if you've already established a large history of notes on Evernote, the thought of bringing it all with you to a different application is daunting. Thus enters the new OneNote Importer tool — available for download here.
For now, you'll need to be running Windows 7 or later to use the tool, though Microsoft says it will roll out a Mac version in the "coming months." You can see how it works in the video above — you'll need to select all the Evernote content you want to sync with OneNote, then sign in with your Microsoft account. From there, sit back and be patient — the items will transfer over, and then the process will be complete.
Though you need a Windows PC to do the transferring, the content will sync with your other (non-Windows) devices from OneNote afterwards, including your Mac or iPhone. Microsoft says users should have Evernote installed on the Windows PC and its content synced before running the importer tool, otherwise it will take longer to finish. Why transfer? The company boasts some features Evernote doesn't offer, or features that are limited to Evernote Plus/Premium, including the option to write anywhere on a page, unlimited uploads every month, and offline access to notes on mobile devices.
SOURCE: Office Blogs