New Microsoft Xbox One controllers revealed in black and blue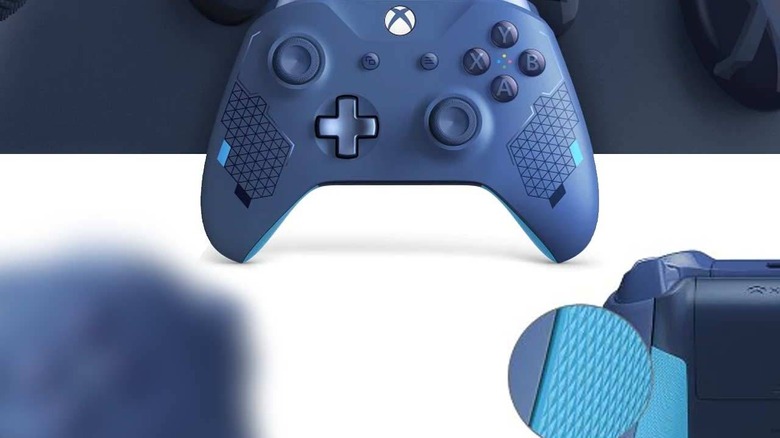 A couple of new official Microsoft-made Xbox One controllers were revealed this week – black and blue. Technically they're called Night Ops Camo and Sport Blue – and they're a bit more complicated than their simplest color conversions. Their release details aren't particularly shockingly different from their predecessors, but they've got some slightly different features than what's come in the past.
This Sport Blue is the third of three colors of "Sport" box One controllers released in the past. These official Microsoft controllers all have rubberized grips and some lovely monotone buttons and joysticks. It's all blue, all the way down – down to the metallic blue directional pad. The other two colors in the Sport collection are red and white.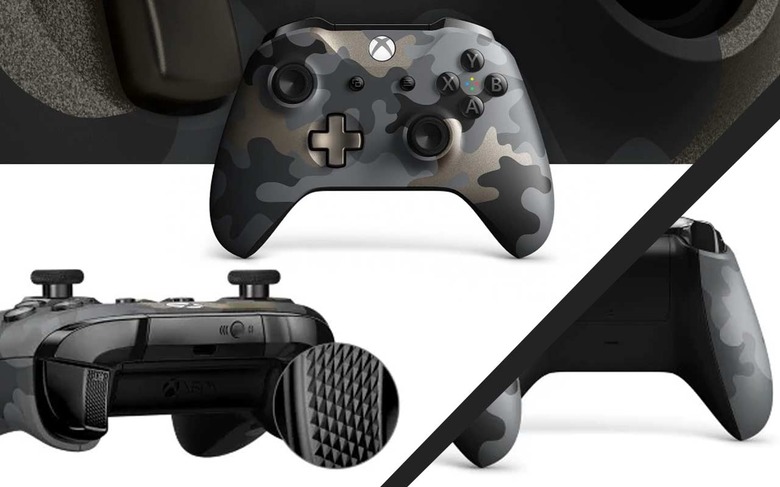 Night Ops Camo has a camouflage design in dark tones – obviously made to hide in the dark. If you're the sort of person who is prone to forgetting where you controller went after a long late-night gaming binge, this might not be the ideal design for you. If you'd rather people overlook the fact that you've got an Xbox controller on your mantle – this design might just be ideal.
Night Ops Camo is part of a collection released by Microsoft... though not quite as clearly as the "Sport" collection above. You may remember the Xbox Wireless Controller "Armed Forces II Special Edition" which also had "textured grip" and a camouflage design. That camo was straight-edged, per the Armed Forces – also green, so very green.
The Xbox One controller in Sport Blue will be released to Microsoft stores and 3rd-party stores for approximately $70 on September 17th, 2019. Then on October 8, the Night Ops Camo official Microsoft Xbox One controller will be released for the same $70 price as the blue.
These colors are bright and sharp, but the controllers themselves are not the highest-end Xbox controllers that Microsoft makes. They also make the Xbox Elite Controller Series 2 and the still-amazing Xbox One Elite Controller (see our review here). These controllers take the cake when it comes to grip, custom controller hardware switching, and heft.