There's a new Xbox Elite controller in town, and if you take your gaming seriously – on Xbox or PC – then you should be paying attention. The new Xbox Elite Wireless Controller Series 2 made its official debut at Microsoft's E3 2019 keynote today, billed as "the world's most advanced controller" and with the hardware specs to back that big claim up.
The controller has been completely redesigned and reengineered from its predecessor, Microsoft says. A big focus has been customization, with gamers able to tweak the feel of the controls – and create easily-accessed presets – in order to suit their preferred playing style.
That includes features like the ability to adjust the tension on the thumbsticks, popping them off the controller and then inserting a special tool to make them stiffer or softer. That way you can get more precise control for how you play. There are new trigger grips, too, and redesigned bumpers.
There are shorter hair trigger locks, so that gamers can fire faster than before, while the grip now has a wraparound rubber finish. Three custom profiles allow for easier switching between different configurations for different titles. You could have one profile for Forza Horizon 4, for example, and then a very different setup for Gears 5.
Alternatively, you could choose to map a button to voice commands like "record that" or "take a screenshot." It's possible to set a button as a shift key, too, paving the way to giving every other button a second function.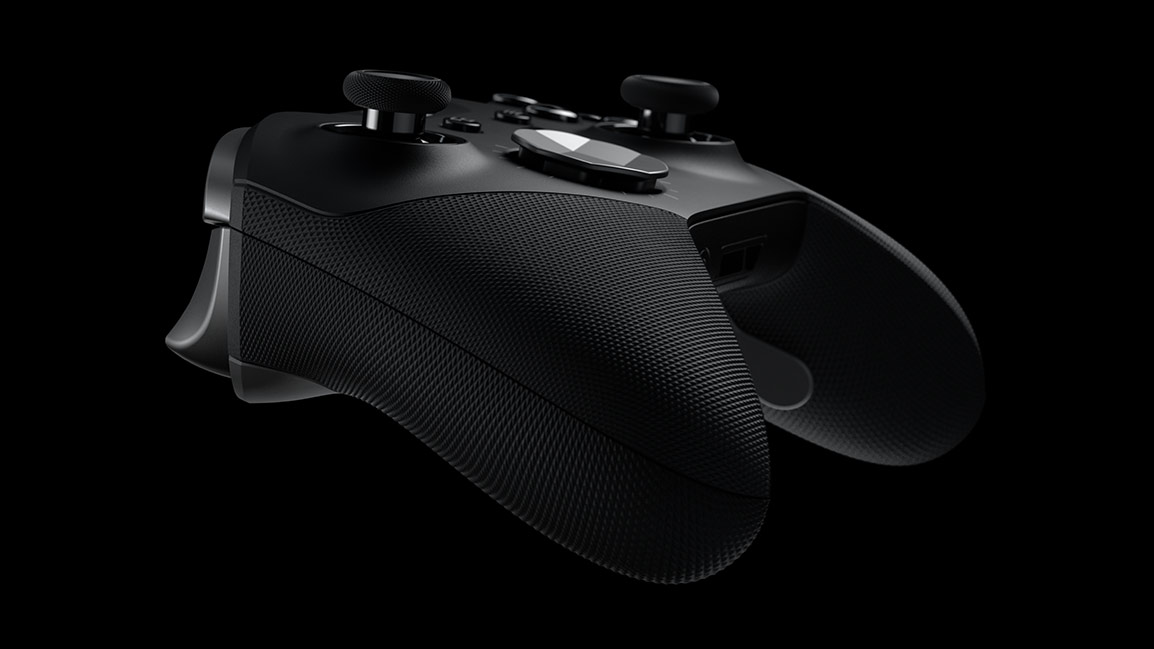 However it's the interchangeable parts that might make the new Xbox Elite Wireless Controller Series 2 most appealing. You can pop off the thumbsticks and t he paddles, and click into place replacements with different shapes and finishes, for example. Microsoft will include not only a set of six thumbsticks – two standard, two classic, one tall, and one wide dome – in the box, but four paddles – two medium and two mini – and a set of two D-pads, standard and faceted.
As for connectivity, the new controlled now uses Bluetooth to pair with your Xbox or Windows PC. There's a new internal rechargeable battery, and that's charged up with a USB-C port on the back. Alternatively, there's a detachable charging dock which can be used instead. Up to forty hours of play per charge is promised.
All in all, it could be the controller that pro gamers have been waiting for from Microsoft. The Xbox Elite Wireless Controller Series 2 is up for preorder now, priced at $179.99. It'll ship November 4.