New MacBook Pros limited to 16GB RAM, slower speeds on two Thunderbolt ports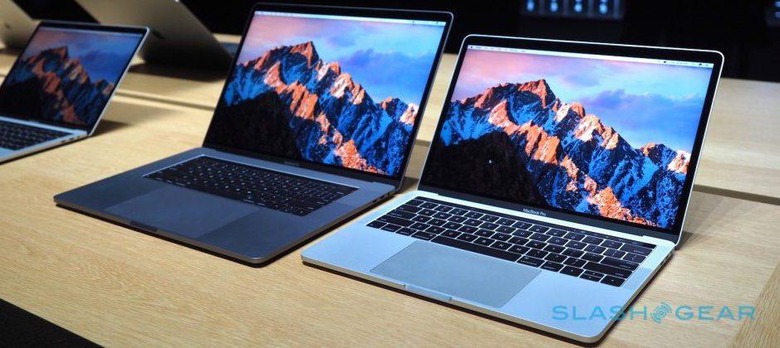 Most are in agreement that the new MacBook Pros Apple unveiled last week are quite impressive, barring any concerns about the loss of USB ports and a future filled with dongles. However, some eagle-eyed users have noticed that the new laptops feature a maximum of 16GB of RAM, a surprise considering the price of the high-end 15-inch model, and concerning for professionals who need the all the power they can get.
Turns out that Apple has limited the memory on purpose, and for a very specific reason: any more than 16GB of RAM would have a severe negative impact on the MacBook Pro's battery life. Apple's own Phil Schiller explained this when he directly responded to a MacRumors reader's email about wanting a 32GB RAM option. Here's the full exchange:
Q: The lack of a 32GB BTO option for the new MBPs raised some eyebrows and caused some concerns (me included). Does ~3GBps bandwidth to the SSD make this a moot issue? I.e. memory paging on a 16GB system is so fast that 32GB is not a significant improvement?

Schiller: Thank you for the email. It is a good question. To put more than 16GB of fast RAM into a notebook design at this time would require a memory system that consumes much more power and wouldn't be efficient enough for a notebook. I hope you check out this new generation MacBook Pro, it really is an incredible system.
The 15-inch MacBook Pro comes with 16GB of RAM standard, while the 13-inch model comes with 8GB, but can be upgraded to 16GB. Both tout a battery life of roughly 10 hours, a feature that Apple prioritizes on its notebooks. Any decline in that battery life, even by a moderate amount, would be a big hit to the laptop's overall specs lineup and mass appeal.
Unfortunately this also means a select segment of users won't get the memory allotment they want, regardless if it's needed or not.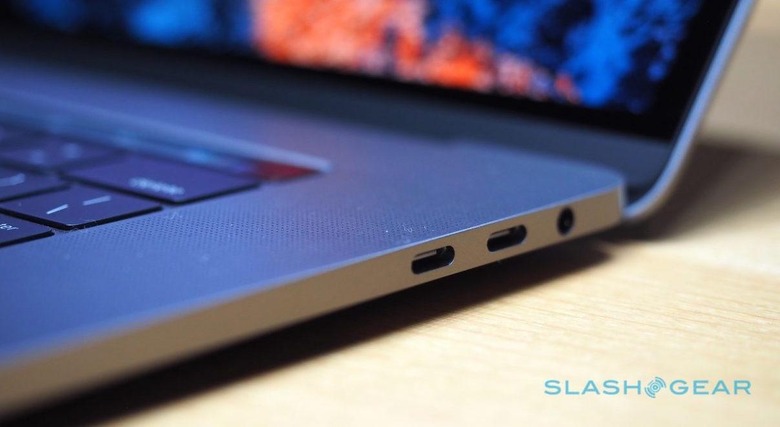 The other issue that's been discovered that power users should be aware of is the fact that only two out of the four Thunderbolt 3 ports on the 13-inch MacBook Pro with Touch Bar offer full-speed data transfers. This comes from document published on Apple's Support Pages, which notes that the two ports on the laptop's right side provide full Thunderbolt 3 functionality, but with reduced bandwidth.
READ NEXT: 5 reasons to care about Thunderbolt 3
The two ports on the left side, on the other hand, offer full PCI Express bandwidth. Because of this, it's suggested that Thunderbolt 3 RAID arrays or other high performance peripherals be connected to the set of ports on the left.
Note that this only applies to the 13-inch MacBook Pro with Touch Bar. The 15-inch model offers full PCIe bandwidth on all four of its Thunderbolt 3 ports, and the 13-inch model without Touch Bar does the same with its two ports.
SOURCE MacRumors, Apple Insider