Apple early-adopted itself into a dongle nightmare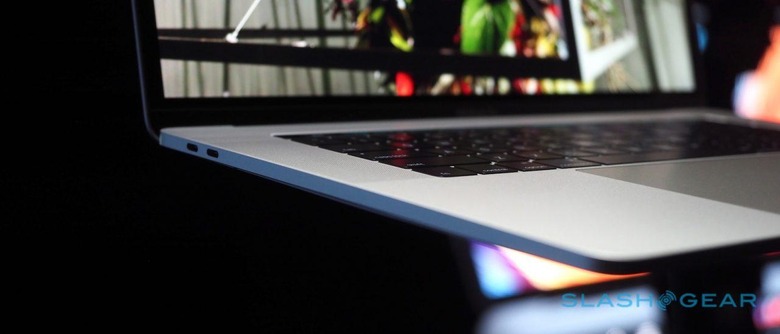 Apple has a dongle problem, and it only has itself to blame. The company's new MacBook Pro line-up, with as many as four Thunderbolt 3 ports, finds itself on the cutting-edge of notebook connectivity, but it's a rare owner indeed who will be quite so modern in their digital lifestyle. Just as an ethernet adapter was par for the course with the old MacBook Pro, so even more dongles and connectors are likely to feature in the laptop bag of the typical new MacBook Pro user.
If you missed this morning's big news, the new MacBook Pro has taken the 12-inch MacBook's example and run with it. Gone are the USB 3.0 ports. Forgotten are the Thunderbolt 2 connectors. Retired is HDMI, and the SD card slot has evaporated into the ether. Even MagSafe 2 has disappeared.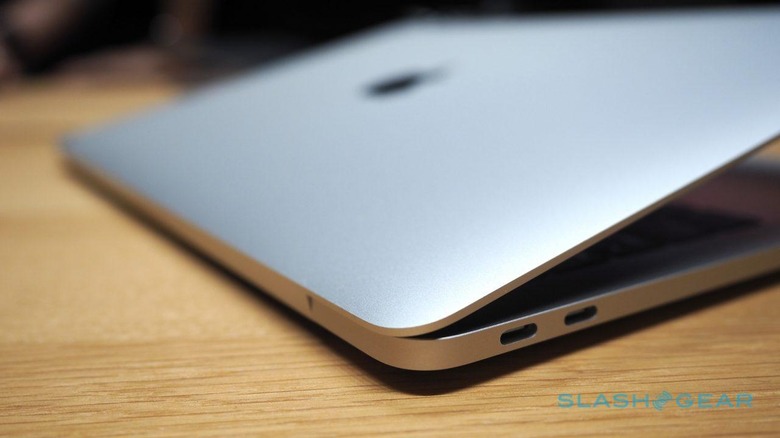 Indeed, the 3.5mm headphone jack is the only old-school connector yet, and the reprieve there comes as a minor surprise given how ruthlessly – or "courageously" – the iPhone 7 did away with it. Instead, on the flagship 13- and 15-inch MacBook Pro models you get four Thunderbolt 3 ports, using the latest USB Type-C connector. Listen to Apple, and you could be forgiven for thinking that's the bee's knees.
Thunderbolt 3 is undeniably a wunder-port. For a start it's really three things in one: a single cable can supply power to the new MacBook Pro, hook it up to a data peripheral such as an external drive, and connect an external display, all simultaneously. Any of the four such ports on the new notebook can be used for any or all of those things.
So, you could have a display hooked up to one Thunderbolt 3 port and also use that to recharge the notebook's battery, if the display itself supports that. If it doesn't, you can plug the power adapter into a different port: it doesn't matter which, all will charge it. The discrete AMD Radeon Pro GPU in the 15-inch MacBook Pro is potent enough to drive not one but two 5K displays at the same time as the notebook's own Retina display.
Take a look around your desk for Thunderbolt 3 peripherals, though, and I suspect you'll come up short. It's been more than a year since we first saw the interconnect, and yet we're far from a world where devices relying upon it are commonplace. Even USB Type-C, which Apple used on the 12-inch MacBook, is yet to make a significant on aftermarket accessories.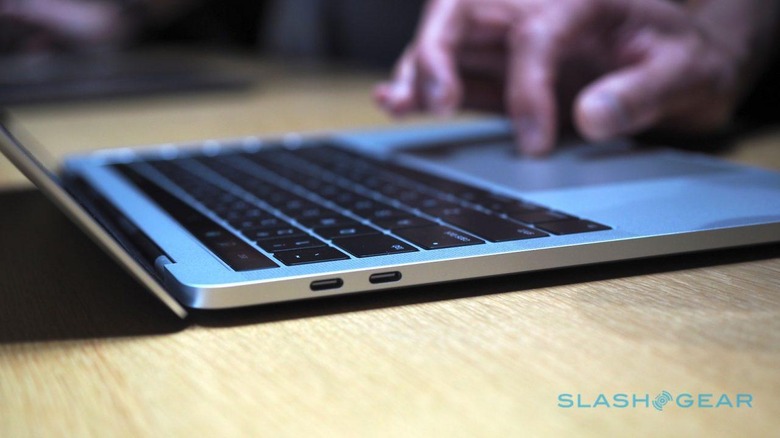 That, almost certainly, is Apple's target with the wholesale embrace of Thunderbolt 3. The company does have a track record in vanquishing old standards – 3.5-inch floppy disks, for instance, along with optical drives – and usually the ecosystem catches up in response. Sometimes that requires ripping off the Band-Aid in one painful go: if you still had old-style USB ports alongside, you'd end up using those rather than upgrading.
I'm inclined to support Apple's appetite for driving change. All the same, it's not quite as straightforward as casting out old ports and embracing new ones: the Cupertino firm itself must take some responsibility for the frustration and confusion faced by its customers. After all, it's not like Apple has thrown its weight universally behind ubiquitous standards.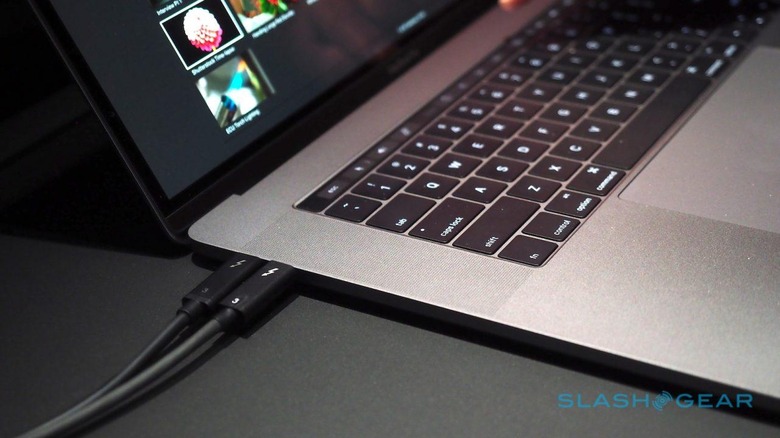 An excellent example is Lightning, which is used on the iPhone, iPad, iPod touch, and AirPods charging case. If you're feeling generous, you could point to its pre-Type-C reversible plug, a real convenience advantage over microUSB, but there's no denying that it gives Apple a further advantage in controlling its iOS ecosystem and the devices that connect to it.
If you want to plug an iPhone 7 into your new MacBook Pro, there's no escaping it: you'll need a new cable or adapter. That might be a Thunderbolt 3 to USB dongle, into which you'll plug your existing USB Lightning cable; that'll set you back nineteen bucks. Or, you might opt for a USB Type-C to Lighting cable, which is a little more streamlined albeit less flexible; that's $25.
Even though you're potentially paying several thousand dollars for a brand new laptop, Apple doesn't make it easy for you and include a legacy adapter in the box. Indeed, all you get is a power supply and charging cable.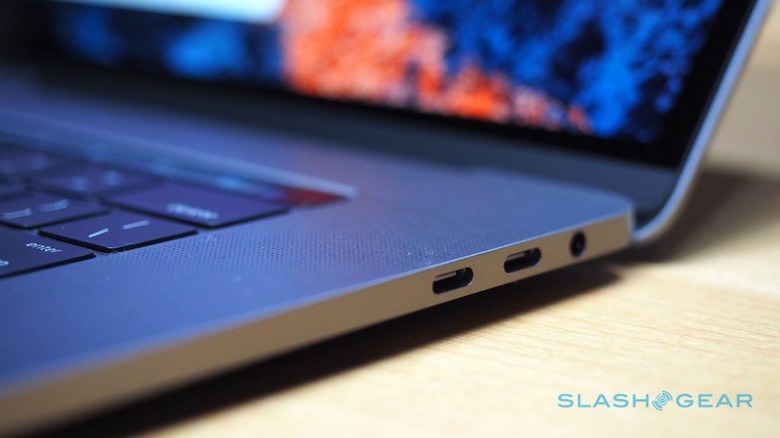 Apple's vision of the future does away with wires as much as possible. iPhones synchronize via WiFi, preferably to the cloud rather than to your Mac direct, and photos are shuttled across through AirDrop. Headphone cables are snipped, and wireless headphones – whether they be AirPods or something from Beats – take their place. High-speed WiFi gets your shiny new MacBook Pro online.
NOW READ: New MacBook Pro hands-on
Unfortunately that's just not a world many live in, particularly the professional buyers of high-end machines like the MacBook Pro. The reality is, if you're a photographer then the absence of an SDXC card slot is going to be a headache; if you have an existing display you plug in for desktop use, the lack of HDMI will be a problem. Unquestionably there are dongles and adapters and cables and docks, but when Apple's flagship phone can't, out of the box, plug into Apple's flagship laptop, that seems like a shortcoming.
The world will catch up, undoubtedly, and peripherals will gradually embrace Thunderbolt 3. Just don't be surprised if the sides of your shiny new, even-thinner MacBook Pro are marred with a nest of dongles and adapters until that happens. After all, life on the cutting edge demands some compromises.