Intel unveils Thunderbolt 3 with USB Type-C connector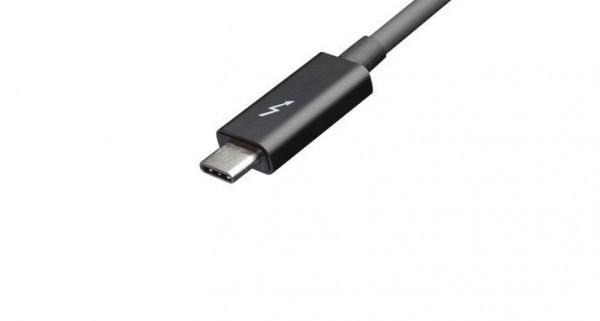 Intel has just introduced Thunderbolt 3, the latest generation of the connector, and did so with a curveball. In order to stay relevant amidst the ongoing popularity of USB and its new, reversible connectors, Thunderbolt 3 will feature both identical connectors and ports as USB Type-C. This means that computers, going forward, can rely on a single port for connecting both USB and Thunderbolt devices/accessories. So if Apple, for example, continues to make its notebooks thinner, they can continue with the trend of a single port that was introduced on the new Retina MacBooks.
While new Thunderbolt 3 cables will look and feel just like USB-C cables, they will still offer much greater data transfer speeds. Intel says Thunderbolt 3 offers a max of 40 Gbps, which trumps the 10 Gbps of USB 3.1, and is still double the speed of Thunderbolt 2. While a USB-C cable will be able to connect to the same ports, it won't offer those new transfer speeds.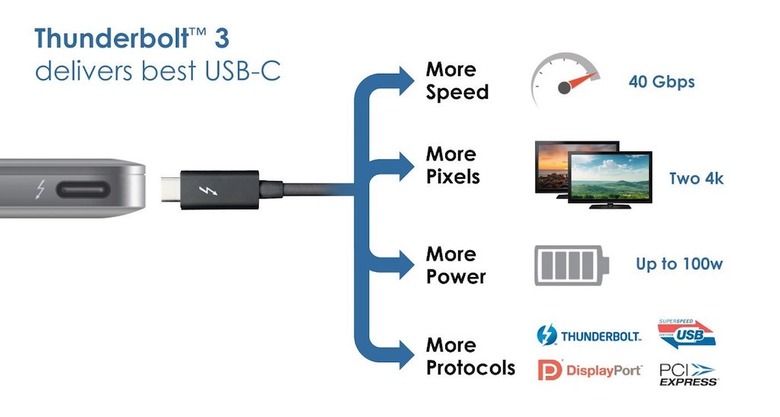 With the new ports, users will be able to connect up to two 4K displays. Intel notes that Thunderbolt and Thunderbolt 2 accessories and cable will still be compatible with Thunderbolt 3, however they will require an adapter. The company predicts the first Thunderbolt 3 peripherals to hit the market before the end of this year, becoming more common in 2016.
Now that Thunderbolt and USB have been unified, it appears Type-C ports will be here to stay for some time. But even though it simplifies the number and type of connectors our computers will have, there's still a chance for confusion. The only thing to differentiate a Thunderbolt 3 cable from USB-C will be a small lightning logo on the end. Just be ready to keep track of which cable goes with which accessory.
SOURCE Intel/Thunderbolt