New MacBook benchmarked: almost same as 2011 MacBook Air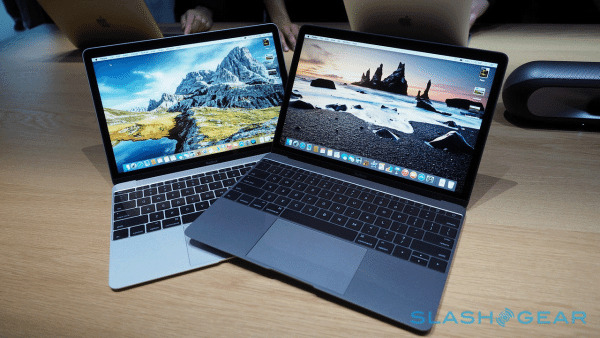 When Apple revealed the new MacBook, there was a lot of applause over the ultrabook's Air-like design, without bringing in the Air moniker. The details that came afterwards, however, proved to be somewhat contentious, especially the limitation of a single USB Type-C port for all your peripheral and charging needs. This latest revelation might provide even more fodder to the flames. It seems that the new 12-inch MacBook, with a Model Identifier or 8,1 actually more than one thing in common with the Air line, particularly in performance.
The new MacBook has yet to grace stores, but someone has already managed to grab a few benchmarks off it, particularly using GeekBench's suite. The results might be somewhat disappointing to those who have expected a bit more performance out of a portable computer that isn't branded as an Air model. But it would seem that the MacBook 8,1 is really an Air, both in looks and in deed.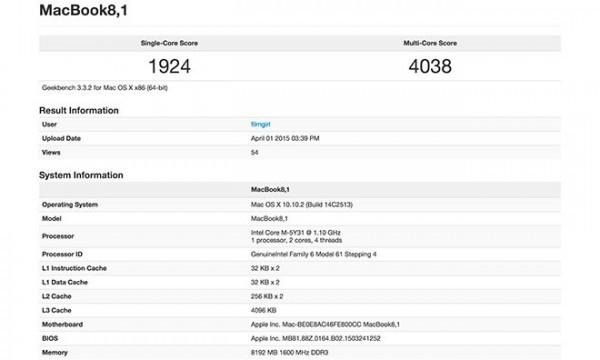 The scores from GeekBench submitted to Mashable showed a score of 1924 for the single-core test and 4038 for the multi-core part. This was noted to be slightly lower than the performance of the mid-2011 11-inch MacBook, with identifier 4,1. That particular model scored 2023 and 4222 on single and multi core tests, respectively.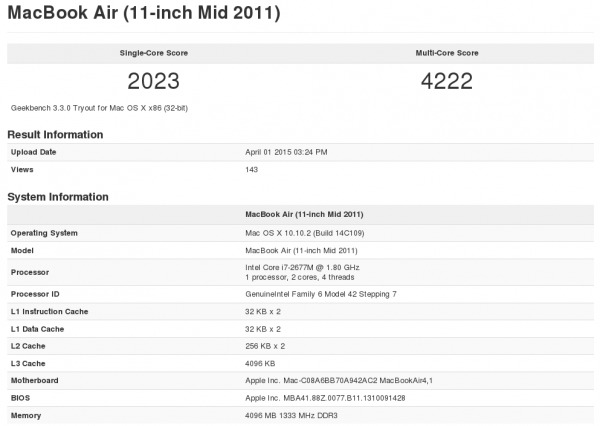 Given the CPUs, it's not exactly surprising. The particular model of the 2011 MacBook that was tested ran on an Intel Core i7-2677M, a dual-core CPU that ran at around 1.80 GHz. In contrast, the new MacBook sported a Core M chip. While the dual-core processor is more recent, it's is clocked at only 1.1 GHz, though a 1.3 GHz option is also offered, for an additional price, of course. Like the MacBook Airs, the main appeal of this ultrabook would be the petite profile and low power draw.
This rather disappointing outcome chimes in with our earlier observation of the Core M processor itself, back then sitting inside a Lenovo Yoga 3 Pro. To put it bluntly, the 2015 MacBook would be outperformed by even the most recent MacBook Air. Of course, that is just in terms of raw performance. The new MacBook might have other things going for it: a beautiful design, lightweight and slim profile, a multi-talented though solitary USB Type-C port, and a fancy Force Touch trackpad. That said, those who have come to expect more from their MacBooks, versus MacBook Airs, might come away rather heartbroken. For a more detailed comparison between these two lines, be sure to read our "Battle of the Ultraportables" shootout.
VIA: Apple Insider