New iPad Second Launch Wave Hits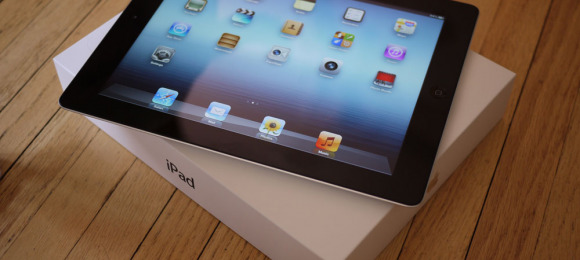 Apple's new iPad has launched today in a further twenty-four countries, continuing the company's most ambitious simultaneous iOS device release. Already responsible for setting new sales records, with 3m third-gen iPads sold in the opening weekend, this second wave of retail availability looks takes Apple's total launch countries to 35. However, online stock is already constrained in the new locations.
Austria, Belgium, Bulgaria, Czech Republic, Denmark, Finland, Greece, Hungary, Iceland, Ireland, Italy, Liechtenstein, Luxembourg, Macau, Mexico, The Netherlands, New Zealand, Norway, Poland, Portugal, Romania, Slovakia, Slovenia, Spain and Sweden will all get the new iPad today, with in-store sales beginning at roughly 9am local time. However, online orders are showing the same 1-2 week shipping estimate as is currently the case for US, UK and other first-wave locations.
That backlog of online orders hasn't translated to an in-store shortage, however, with many buyers reporting no issues picking up a new iPad at their local Apple Store or carrier partner. Analysts predicted widespread shortages in the weeks ahead of the initial release on March 16, suggesting that Apple might not be able to source sufficient high-resolution Retina Display panels to meet demand.
Those fears appear, in general, to be unfounded, and the new iPad has launched to glowing reviews. You can find our full new iPad review here, and our skeptic's review of the iOS slate here.