New iPad gets early unboxing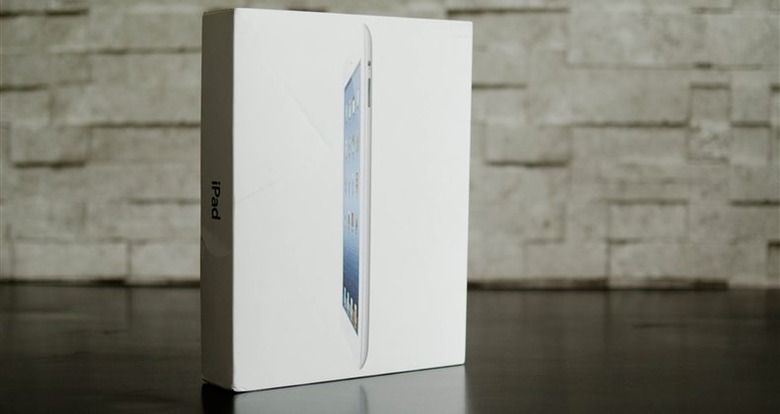 Apple's new iPad isn't expected to begin turning up on pre-order customers' doorsteps until this coming Friday, but that hasn't stopped at least one of the third-gen tablets from showing up early for some video attention. Vietnamese forum Tinhte got its hands on a boxed, retail new iPad and wasted no time in opening it up on camera.
The packaging shows another slight evolution of Apple's design aesthetic. The original iPad was shown face-on on the box-art, emphasizing the screen size above the iPhone, while the iPad 2 rotated the table to emphasize its slender build. This third iPad is perhaps tilted a little further back, highlighting the screen again (it's also ever so slightly thicker than the second model).
The video is in Vietnamese, but even if you can't understand the words you can lust over the Retina Display. It also shows the LTE toggle switch in the Settings page, which allows users to turn off the power-sucking 4G connectivity.
Pre-order customers all over have already started receiving shipping notices, though Apple is expected to have arranged for Friday, March 16 delivery across the board. If you haven't ordered online, it'll probably be quicker joining a queue outside an Apple store, since pre-order delivery times now stretch to 2-3 weeks.
Alternatively, you could head over and take part in the SlashGear iPad Giveaway!
[polldaddy poll=6016316]
[via MacRumors]