New iPad 4G LTE little use outside of North America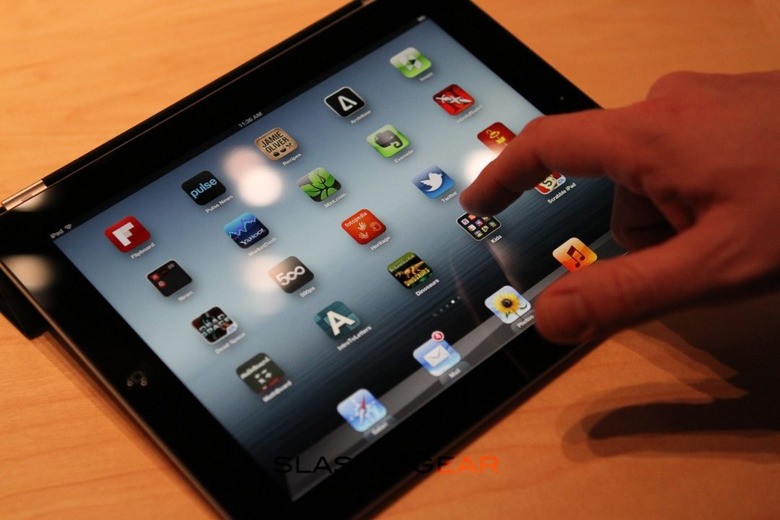 Apple's new iPad may offer LTE hardware in its international editions, but frequency restrictions mean the 4G connectivity will likely go untapped outside of North America. The new iPad WiFi + 4G put up for pre-order in Europe yesterday supports the same 700MHz and 2100MHz LTE bands as the AT&T version in the US; however, actual LTE roll-out in Europe is expected to use the 800MHz, 1800MHz and 2600MHz bands.
That means, even if commercial LTE networks become more commonplace in Europe – which has for the most part remained using the faster variants of 3G technology, such as DC-HSDPA, which the new iPad also supports – the Apple tablet is unlikely to be compatible with them. Instead, the LTE support would only be of use when roaming in the US on AT&T's LTE networks.
It appears that the decision to include LTE support at all is one more likely based on reducing the number of modem types Apple uses. Both the international and the AT&T models have the same quadband UMTS/HSPA/HSPA+/DC-HSDPA and quadband GSM/EDGE support; the Verizon model uses 700MHz LTE and dualband CDMA/EVDO Rev.A.
In Japan, meanwhile, although the iPad is also branded WiFi + 4G, the version there doesn't have any LTE support. Instead, it tops out at DC-HSDPA
We've got a request in with Apple for more information, but as it stands it seems buying a new iPad 4G in Europe with the expectation that you'll be able to later use it on LTE networks is unlikely to pan out. If, though, you're a frequent visitor to the US and want to be able to roam using AT&T's LTE coverage, then it will be more useful.
More new iPad details in our full hands-on.