New Google Glass video demos true potential of water-resistant wearable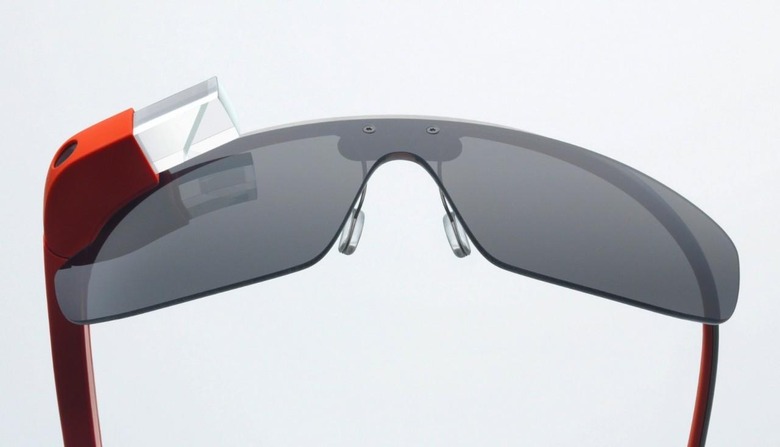 Google has spilled a fresh batch of Google Glass details, with a new video detailing what the wearable can do – including video, Google searches, photos, voice translation, and more – as well as showing the latest hardware. The new footage is apparently a far more realistic demonstration of Glass' potential than Google's original concept video, putting a preview pane of the Glass eyepiece in the upper right corner of the screen, and showing how the headset can react to spoken commands previewed with the order "OK, Glass."
So, to take a photo you can merely wake the headset with the "OK, Glass" command, and then say "take a picture" complete with a preview in the corner of your vision. The same is true for video – "Start Recording" – and you can trigger Google+ Hangouts too, giving friends a live streaming view through the headset's front-facing video camera.
There's also support for directions, with overlays of which roads are coming up, what path to take, and ETA, together with the ability to Google for information such as "how long is the Brooklyn Bridge." Glass even supports voice-dictated messages, and translations, so you can ask "how do you say bread in French?" and have the headset whisper the answer to you.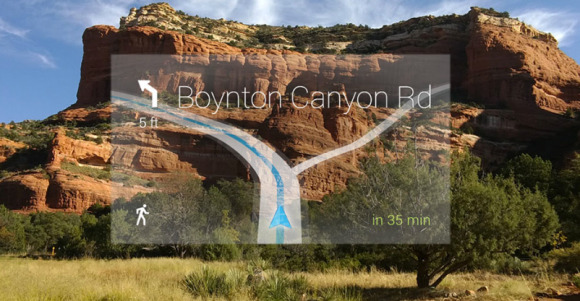 Google Now-style features, such as flight information cards, are also included, popping into your vision when relevant rather than forcing you to manually ask for them.
Meanwhile, there are new images of the Glass headsets, including five different colors – charcoal, tangerine, shale, cotton, and sky – and seemingly confirming that the wearable will be water-resistant. Considering it's designed to be worn all the time, that's probably a good idea. A version with sunglasses lenses attached is also shown, and we know Google is thinking about prescription lens support too. Finally, the headband itself is seemingly made from flexible metal, for better resilience.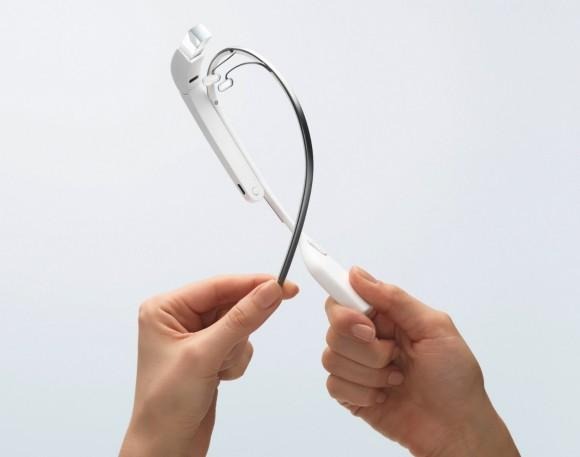 Google is yet to delivery the first batch of Glass Explorer Edition headsets to Google I/O 2012 preorder customers, though that hasn't stopped it opening up for a second round of orders. Developers who can give a sufficiently interesting use-case will be invited to preorder one of 8,000 more Glass units.