New Ford Focus RS hybrid could send e-AWD system out to drift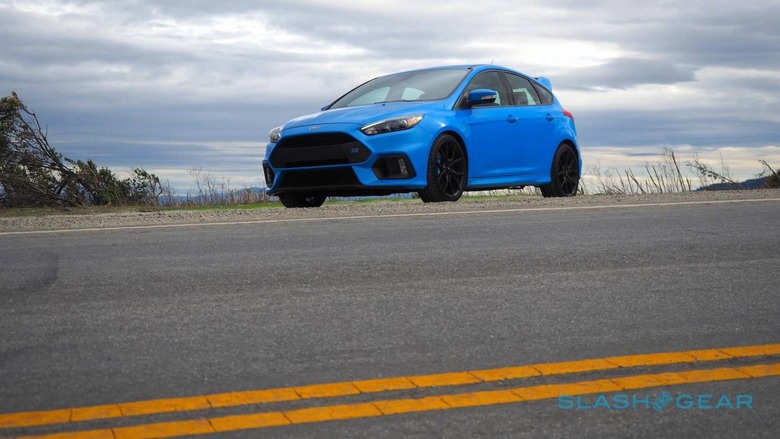 The plug may have been pulled on the Ford Focus RS, but more exciting things are reportedly in store for the punchy little hot-hatch as Ford flirts with electrification for its new incarnation. Production of the last-generation Focus RS ended in 2018, with its punchy 350 horsepower and tail-happy disposition leaving it pretty much an instant modern classic.
The future of the Focus RS nameplate was uncertain, given Ford's increasing focus on utility vehicles and SUVs, along with its push for more electrification in its line-up. With sedans and hatchbacks being replaced by crossovers and trucks, in response to consumer preference for the latter, the idea of a new hot hatch seemed increasingly unlikely.
The good news, therefore, is that Ford is indeed believed to be planning a new Focus RS. What it won't be, though, is a purely gas-only affair. Nor will it use the mechanical AWD system we're familiar with.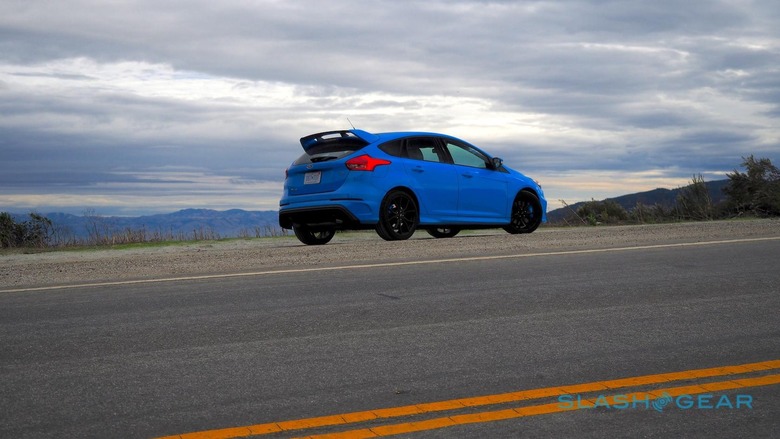 Instead Ford will use a new all-wheel drive system that relies on a hybrid gas-electric drivetrain, according to CAR Magazine. The front wheels will use a gas engine with some mild-hybrid 48V action, it's suggested, with power said to rise to around 400 horsepower with the assistance of an electric starter motor-generator. At the back, though, the rear wheels will be entirely electric.
It'll rely on GKN's eTwinster system, apparently, which was revealed earlier in 2019. That has a two-speed electric transmission that promises true torque vectoring: pushing power to each side of the car depending on traction and performance requirements. At the time, GKN showed it off in a front-wheel drive prototype, but Ford will apparently use it on the new Focus RS hybrid's rear wheels instead.
There are a few big advantages there. Compared to the old car, which had a mechanical limited slip differential for the rear wheels, there'd be no mechanical connection between the front and rear wheels in the hybrid Focus RS. Electric motors deliver their maximum torque pretty much instantly, too, making for a more responsive rear end.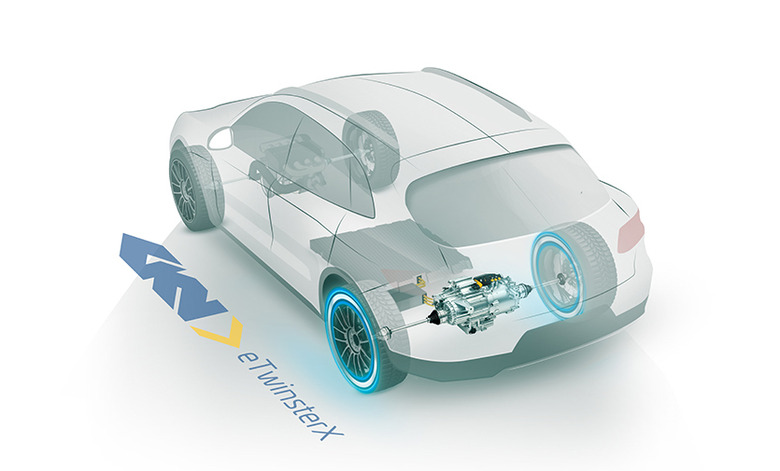 The result should be even perkier handling, something the outgoing RS wasn't exactly accused of falling short in. It's unclear how much power the rear wheels will get, and indeed how much battery life they'll have. In GKN's FWD demo car, for example, it used a 161 hp electric motor with 162 lb-ft of torque. If Ford went that route, it could leave the new Focus RS with something like 200 hp more than its predecessor, a vast increase.
Alternatively, it might scale that back in the name of making a more balanced car. A lower-power e-motor could also require smaller batteries, which would help Ford keep the overall weight of the car down. Still, the option to switch the new RS into pure-EV mode and just use RWD on battery power alone could be a tempting one, when you're not looking to go sideways on mountain roads.
Ford has certainly made it clear that it sees electric vehicles as the future. The reveal of the Mustang Mach-E in November, for instance, sets out the automaker's stall in terms of pure-electric with performance. That transition, though, won't be an instantaneous one, and if that means we get cars like a hybrid Focus RS to play with, that's not something we're unhappy about.