New Apple Tablet photo adds iPhone for scale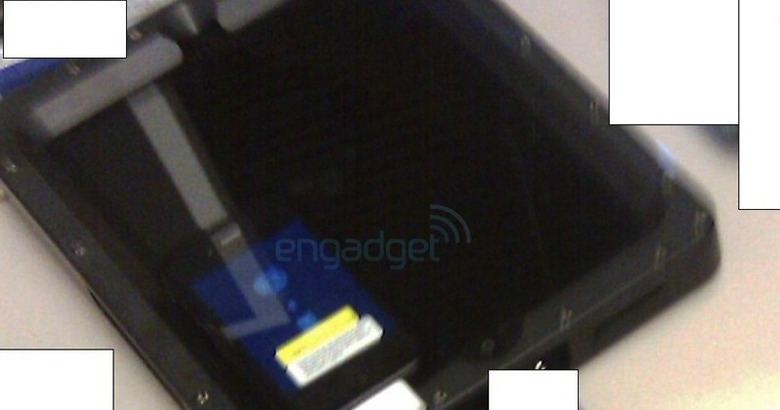 After the first batch of supposedly leaked live Apple tablet images earlier on today, along comes a second purported to show the imminent touchscreen device cavorting with an iPhone.  The same tipster sent the heavily-masked image to Engadget, though we're thinking this new shot is slightly out of proportion given the apparent aspect of the display.
The first images seemed to indicate that the panel – expected to be around 10-inches in diagonal – would be of a similar aspect to that of the iPhone, whereas in this picture it's almost square.  However the new angle does show that the unusual bolted screen surround is in fact a prototype casing, either as the hardware lacks its own case or, alternatively, intended to keep the tablet in place.
The various cables emerging from the tablet are masked, unfortunately, so it's hard to tell what connectivity the device might have.  Even if we could see them, of course, it's entirely possible that the ports might have changed in the transition to final hardware.  Guess we'll just have to wait for the SlashGear liveblog at 10am PST today to find out for sure!