Netflix's Daredevil Series Logo Unveiled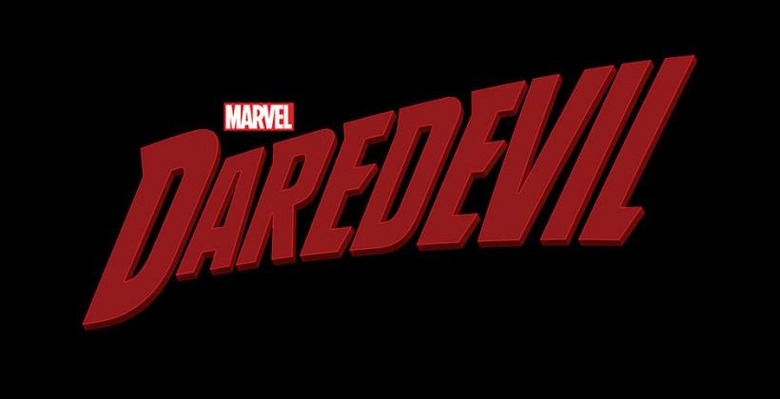 Back in November of last year, we heard word that Marvel Comics' next television series was going to be Daredevil, and that it would be arriving on Netflix, which has seen ample successes with its own TV shows Orange is the New Black and House of Cards in recent time. Fast forward to yesterday, and the series' official Netflix logo has been unveiled by the companies just ahead of the New York Comic Con, showing a rather traditional deep red comic book-esque design that should please fans.
Joining the logo's unveiling was an announcement from Marvel and Netflix that the upcoming series' cast will be shown off at New York Comic Con, among them being Charlie Cox, Elden Henson, Deborah Ann Woll, and others. Fans will be able to get autographs on Saturday.
The show isn't slated to arrive until next May, and when it does it will usher in the Netflix debut of Matt Murdock, the blind attorney of Hell's Kitchen who spends his nights wiping out villains of all sorts. This is only one of many projects Marvel has in the pipeline.
In case you missed it, Netflix recently announced that it will be working alongside Happy Madison Productions to create four Adam Sandler movies, each that will be exclusively launched on Netflix for the service's global subscribers. This is in addition to the announcement that it will be making a second Crouching Tiger, Hidden Dragon movie, which is set to launch on Netflix at the same time it does in IMAX theaters.
VIA: Digital Trends