Nest hits Google Play for Earth Day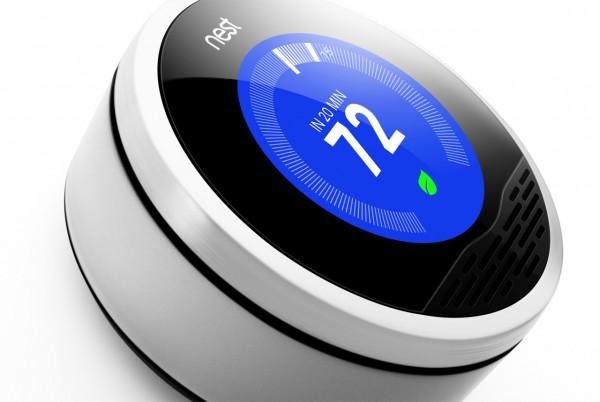 Nest's smart learning thermostat has been added to the virtual shelves of Google's Play store, coinciding with Earth Day as Google stresses the eco-friendly credentials of the smart home tech. Signs that Google would be offering Nest direct emerged yesterday, when a product listing for the thermostat in Play was briefly published and then yanked again.
However, it comes as no surprise to see Nest among the hardware Google offers, given the acquisition of the start-up was finalized back in February.
The Nest thermostat offers not only direct control over heating and air conditioning, but remote control via a smartphone app. Google's listing for the gadget shows it running on Android, but there's an iOS app for iPhone available as well.
However, it's the learning aspect which has had home automation enthusiasts so excited about Nest. The WiFi-connected thermostat can track movement in the home and figure out the times and days residents are commonly around or away.
That way, different patterns of heating and air conditioning can be automatically managed, rather than requiring programming.
Being a part of Google had led to concerns that Nest might start sharing that movement data for advertising purposes, though Nest founder Tony Fadell was at pains to say that would not be the case. However, that's not to say there aren't any data sales going on.
In fact, Nest predicts that the bulk of its future revenue will come from deals with energy providers rather than hardware sales.
Nest is available through Google Play today, priced at $249.
SOURCE Google Play