Google acquisition of Nest finalized: Fadell into the fold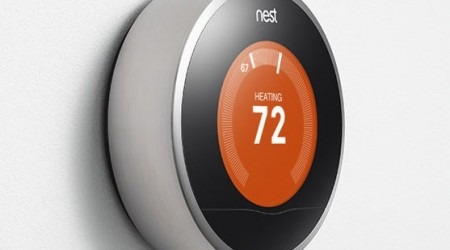 This week it's been made apparent that Google's regulatory final step in acquiring hardware company Nest has been finalized as of February 7th. In an SEC document made public today, the United States Securities and Exchange Commission appears to has given the OK to Google to acquire Nest while Google continues to speak of sales – of Motorola, specifically.
This purchase of Nest in its entirety was made by Google with a $3.2 billion dollar cash deal. Here we're seeing Tony Fadell enter Google in a rather high-up position with the company, yet still leading Nest in a way that continues to be relatively independent in its aims.
"In January 2014, we entered into an agreement to acquire 100% of Nest Labs, Inc. (Nest), a company whose mission is to reinvent devices in the home such as thermostats and smoke alarms, for a total purchase price of $3.2 billion in cash, subject to adjustments. Prior to this transaction, we had an approximately 12% ownership interest in Nest, which was net against the total consideration.

We expect that the acquisition will enhance Google's suite of products and services and allow Nest to continue to innovate upon devices in the home, making them more useful, intuitive, and thoughtful, and to reach more users in more countries. The transaction closed on February 7, 2014." – Google SEC document
Announcing this deal was part of a couple of big-money deals Google made in the recent past, the other dealing with Lenovo and Motorola. With the sale of Motorola to Lenovo, Google pushed the hardware-manufacturing bits of the smartphone-selling Motorola business to Lenovo while they kept their hands on the most massive trove of Motorola patents.
Purchasing Nest, meanwhile, means they're still sticking with hardware, but not in your pocket – up on your wall instead. Keep an eye on Nest and Google to see where the smart device universe is headed next. It may be time to stick with your current smartphone and move forward with the connections it's already able to make!