Nest Hello Doorbell Now Detects Package Delivery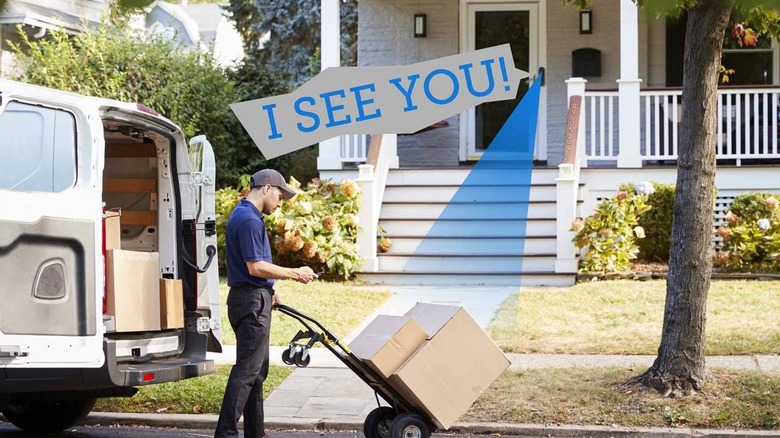 Nest Hello smart doorbell (with camera) devices with a Nest Aware subscription were given an upgrade today in the form of package detection. This new system can send a notification to the user's phone when a package has been delivered within their Nest camera's visual range. This same system can send a notification when it believes that a package has been picked up.
It's the Nest Hello doorbell that's getting the package delivery detection this week. This device was first revealed all the way back in September of 2017. That was well before the latest Google Nest consolidation of smart home products under a single brand.
Nest Aware is a subscription service that you'll need to be a part of if you want to make use of this newest feature. Nest Aware service costs a subscription fee each month – anywhere from $5 per month per device all the way up to $30 a month. This service should have Packages Notifications now, just so long as you have the latest version of the Nest app.
To access this new package feature, you'll want to open up your Nest app and tap Settings. Select your Nest Hello device, select Notifications, and tap the checkbox next to Packages.
Some notes on this service from Google suggest that the package must be at least 8 x 1 x 10 inches to be detected with package alerts. Google also suggested today that you'll need to turn off Home/Away Assist for Hello if you want to use your Hello's camera even if you're home – that way the camera will be watching constantly, instead of only upon activation.
Nest Cam IQ and Nest Hello work with Nest Aware to bring the user Person Alerts. Using facial recognition and Machine Learning, Nest Aware is able to deliver Familiar Face alerts as well as alerts for potential strangers. This, in combination with the latest update for package delivery and retrieval, should serve as a helpful part of a user's defense against package delivery theft.
OF NOTE: For users in Illinois, Familiar Face alerts are not available on Nest Cams. Everywhere else you should be ready to roll. All of these alerts (sent to your phone) require the use of working internet (for your phone) and a wi-fi connection (for your camera) with internet.