Nest Hello video doorbell rings for smart security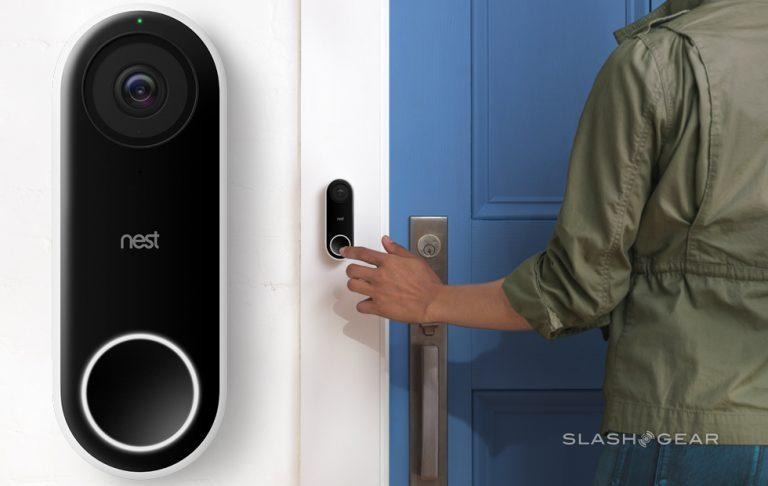 The smart home expanded this week as the Nest Hello was revealed as a new video doorbell from the company that made the smart thermostat. This doorbell includes a camera as part of the Nest Cams network. This camera can detect a person approaching or near the doorbell and send an alert and/or a photo to the device's owner.
The Next Hello is certainly not the first smart doorbell on the block. Also appearing in the last half-decade were the Xchime, the August Doorbell Cam Pro, the SkyBell WiFi Doorbell, and perhaps most famous of all, the Ring. The Nest holds the distinction of being the only smart doorbell made by Nest, appearing as part of the Nest smart home ecosystem.
Nest Hello allows its user to engage with both friends and strangers (or dogs, or even a ghost!) using the device's "HD Talk and Listen" system. This device's talk and listen system has "echo suppression" as well as ambient noise cancellation for clean, sharp sounds. This system also rolls with its own collection of pre-recorded responses, this allowing the user to engage with the guest at the door without actually having to speak out loud.
The Nest Hello smart doorbell is the only one of the collection of devices introduced by Nest today to be without a specific release date or pricing. The folks at Nest suggest that this device will be available in the United States and Canada at around "the first quarter of 2018", with a release set for later next year for Europe.
This is but one of a collection of Nest devices expanding the brand well beyond the living room. This week's event brought about the Nest Secure Alarm System, with Nest Guard, Nest Detect, and Nest Tag. This week's event also revealed the Nest Cam IQ outdoor security camera – all part of Nest's new home security family.